Sports
'VPF has not asked us even a single question'
Today, the news that VPF has sent a document to Hai Phong Club about the statements of President Van Tran Hoan has created an extremely large "storm" of public opinion. In particular, VPF required the head of Hai Phong Club to give feedback after his statements were deemed "degrading and smearing the reputation" of this company by VPF.
To have a more multi-dimensional view of the above incident, as well as to have the most objectivity from V.League clubs after the statement of Mr. Hoan (Chairman of Hai Phong Club) as well as the latest document of VPF, We had a discussion with the leader of Nam Dinh Club – Mr. Tran Thai Toan.
Accordingly, Mr. Toan affirmed that Nam Dinh Club agreed with Mr. Van Tran Hoan's opinion that: VPF has never had a greeting to the team since the postponement of the tournament until now.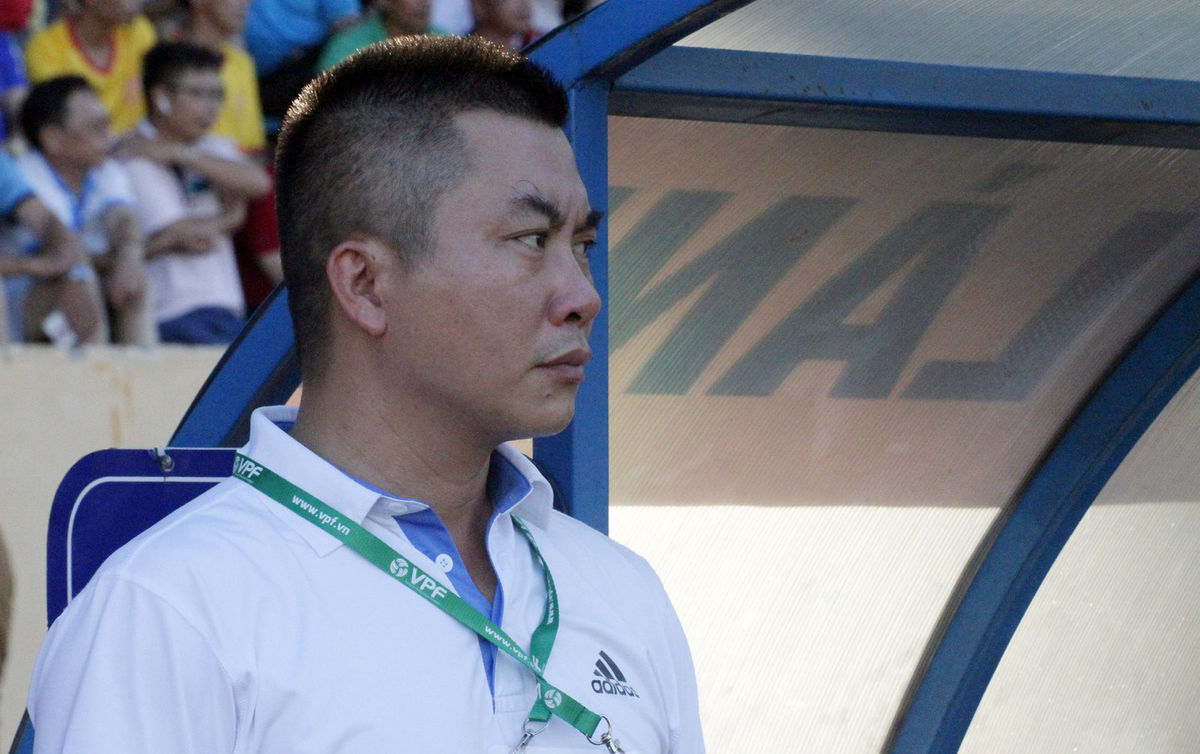 Dear Mr. Tran Thai Toan, after reading the latest VPF document about the statements of Hai Phong Club President – Van Tran Hoan, what do you think?
That Mr. Hoan did not welcome VPF to Lach Tray Stadium is his own opinion, I do not comment on the above statement. However, as for Mr. Hoan saying that Hai Phong Club did not receive any encouragement from VPF, I completely agree.
We – Nam Dinh Club have never received any inquiries from VPF leaders. From the moment we started to postpone the tournament until now, we have never been encouraged by VPF or shared any difficulties.
There has not been any text, call or an inquiry about how difficult it will be for Nam Dinh to postpone the award. I confirm that not a single word was sent to us by VPF.
VPF has mentioned issues such as Mr. Hoan "smeared the honor of VPF", "badged the image of Vietnamese football", what do you think about this?
As for the issue of VPF saying that Mr. Hoan is smearing the honor of VPF or tarnishing the image of Vietnamese football. I consider it a baseless opinion and assertion. There is no such thing as libel here. You come to my house, I don't like to see you, that's my business, I have the right to do so, there is nothing libel about.
And I also asked the VPF back, what did Mr. Hoan smear about the VPF? What is VPF's low reputation? Whatever you say must be grounded, but you can't just say it. Before you say anything related to others, you must have specific grounds and evidence, not say what you want to say.
Second, I question whether VPF dares to say that Mr. Hoan is wrong? Nam Dinh Club also affirmed that VPF has never asked us since the postponement of the tournament until now, so it is defaming the honor of VPF? So it's bad for Vietnamese football?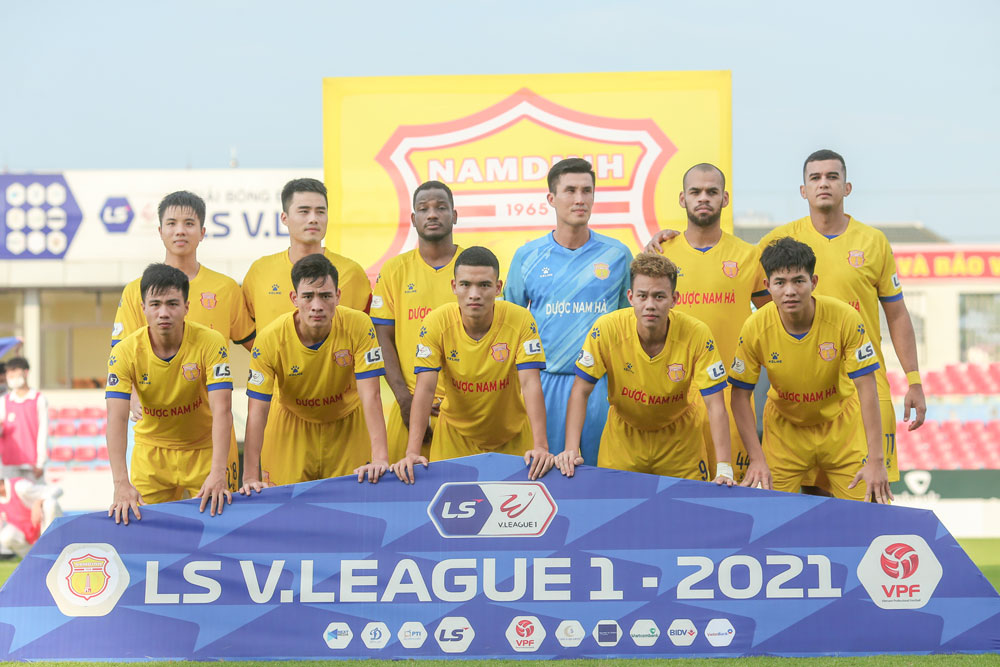 We are curious that with a club with the lowest budget in the V.League like Nam Dinh, what is the situation your team is in when the tournament is postponed?
I also say frankly, Nam Dinh Club since the postponement of the tournament until now has been extremely difficult, it must be said that it is extremely difficult, not normal.
The tournament should have been closed until the end of September, now it will take another 6 months to finish, which is equal to another season. While this season, if you count the preparation time, it has been 3 years, from November 11 to December 2020, the teams have trained, trained, recruited troops to compete.
I've never seen a season or tournament like this. With Nam Dinh, I can say that we are very afraid of not having the money to continue operating the team.
We are the poorest team in the V.League, always have to think and calculate the most detailed spending to operate the team. Now that it's lasted so long, we have absolutely a basis to drop the award. If we can't find sponsors and support contracts, of course we can't operate the team anymore.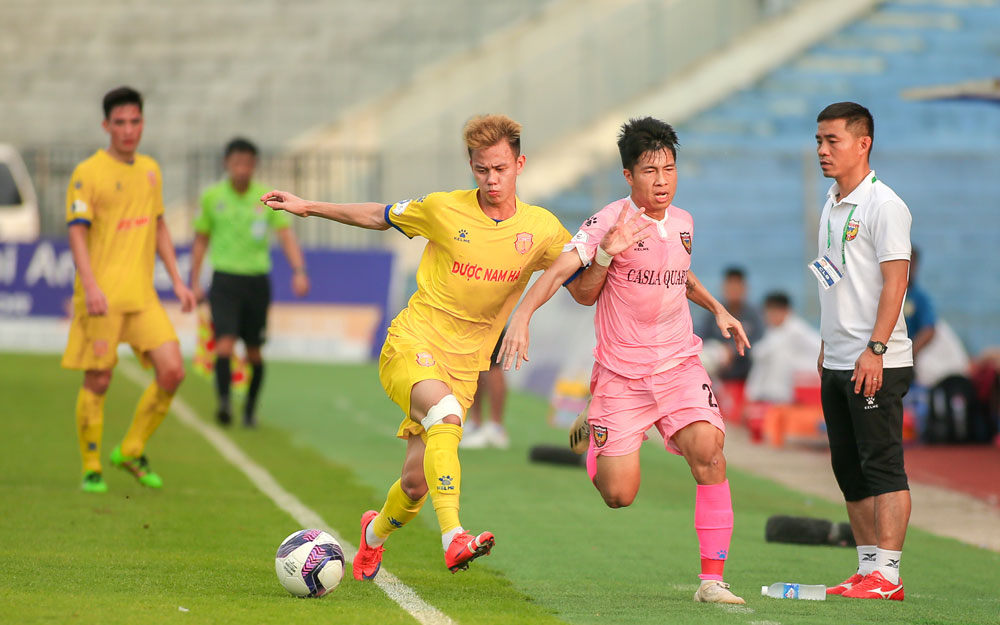 If you had to say something to VPF right now, what would you say?
Is VPF going in the wrong direction? Is VPF running fine or not? The above questions I do not want to talk about. The above things I think the company executive board, public opinion or everyone look at and see clearly. I just want to say that the current decisions of VPF are completely incompatible with the interests of the club at this time.
I also said, what basis does VPF take to say that next February, the tournament will be allowed to be held or organized? With such an epidemic situation, increasingly stressful like that, who dares to say that the ball will roll in February and you dare to make a decision? What is the basis for you to dare to make this decision?
Now, even the documents sent to the provinces, asking for support for the players to get the covid vaccine are not yet available, what kind of tournament do you say it is? I'm just giving an example, now that the HCMC team comes out to play, who dares to organize that match in their province?
You don't have a plan at all, you just say that until then, kick back. Kick with what, kick with faith? Then again making the clubs wait, losing a huge amount of money to maintain the team. Until this February, still can't kick, who will be responsible?
In general, VPF is not doing right with the interests of the clubs, that's all!
Thank you for the chat!
.



Source link: https://thethao247.vn/365-sep-clb-nam-dinh-vpf-chua-hoi-tham-chung-toi-du-chi-mot-cau-d239016.html