Sports
The Australian goalkeeper is eager to confront Vietnam
Wednesday 18/08/2021 18:28(GMT+7)
Mathew Ryan – who played for Arsenal club in the last 2020/21 season is looking forward to playing against Vietnam in the 2022 World Cup qualifiers.
To prepare for the first two matches in the 3rd Qualifier of the 2022 World Cup to be held in September, the Australian Football Federation has recently issued a list of summons for the national team.
At this reunion, head coach Graham Arnold called up 65 faces to recruit. With the convening of a large list of players, this has shown the serious preparation of the team from Oceania for this campaign.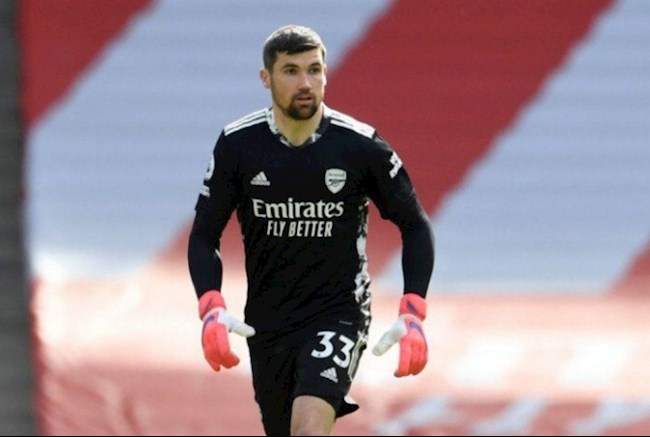 Goalkeeper Mathew Ryan hopes to recover to play in the match against Vietnam
In this list, it is worth noting that there are up to 30 faces competing in foreign countries. This promises to be a powerful force to help "Socceroos" pass the final qualifying round to get tickets to Qatar for the World Cup finals at the end of next year.
And sharing with Australian media, goalkeeper who played for Arsenal club in the 2020/21 season – Mathew Ryan has confirmed his determination to recover to play in the 2022 World Cup qualifiers. Previously, this player had met injured in early August and need about 4 weeks to recover.
"Things are going very well," Ryan said. Right now, I'm stuck in the recovery room. Initially, the doctors said I needed 4 weeks to recover. However, I'm trying my best to come back sooner, hoping that in 2 weeks I can get back to training.
One of my motivations to not give up is to play for Australia for the matches against Vietnam and China. I believe that if I work hard myself, there will be no big obstacles in the way ahead."
Goalkeeper Mathew Ryan was a member of Brighton & Hove Albion playing in the English Premier League for 3 years. In the second half of the 2020-2021 season, he joined Arsenal on loan and made 3 appearances at the Emirates.
Currently, the goalkeeper born in 1992 is playing for a team in Spain, Real Sociedad. Currently, this goalkeeper is still an extremely important factor in the Australian team's shirt to attend the third qualifying round of the 2022 World Cup in Asia.


Source link: https://bongda24h.vn/vong-loai-world-cup/thu-thanh-tung-choi-cho-arsenal-hao-huc-doi-dau-dt-viet-nam-499-291761.html