Sports
Nam Dinh boss complains about difficulties when V-League 2021 is postponed to next year
Friday 20/08/2021 21:43(GMT+7)
In the face of the complicated situation of the Covid-19 epidemic and the fact that Vietnam Tel had to gather to prepare for the 2022 World Cup Qualifiers as well as participating in the AFF Cup playground, VFF and VPF agreed to postpone the V-League tournament to early February next year.
In a recent share, Nam Dinh Club CEO Tran Thai Toan pointed out the difficulties this team is facing when the V-League is postponed.
However, this has been opposed by many teams, especially those with limited financial resources like Nam Dinh Club. And recently, CEO of Thanh Nam football team, Mr. Tran Thai Toan, spoke out about the difficulties that this team is facing.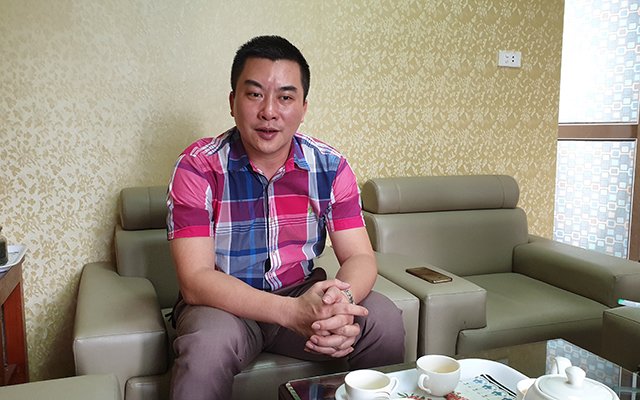 CEO Tran Thai Toan of Nam Dinh Club is not satisfied with the decision of VFF and VPF
He told Dan Viet newspaper: "Many clubs including Nam Dinh did not agree with the plan to postpone the tournament to February 2022, but VFF and VPF still decided. Nam Dinh did not have much money to play.
As for the cost of maintaining and operating the team, football is not like a business that gives employees unpaid leave, paying each insurance money. Their sponsors also have a funding package that is disbursed in installments until October 2021. So from October to February 2021, where does the team get the money to exist?".
In the context of the tournament being postponed from May this year, many players of Nam Dinh, including foreign soldiers, have agreed to reduce their salaries by up to 50% to ease the burden of the Nam team.
Nam Dinh is currently ranked 4th on the V-League rankings and has a chance to participate in the championship race if it wins another favorable result in round 13. However, the postponement of the tournament may affect the competition. not insignificant to their form. Currently, the home team of Thien Truong Stadium has also let the whole team "discharge camp" to go back to rest with their family.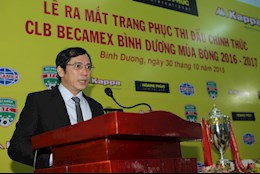 V-League teams complain about difficulties, foreign soldiers from Nam Dinh make a strong impression again
Before the V-League 2021 had to be suspended until February next year, the leaders of the Becamex Binh Duong and Da Nang teams expressed disagreement with the decision…
Chairman of Hai Phong Club sent an open letter after the official letter of VPF
The Chairman of Hai Phong Club sent an "open letter" to the official letter requesting an explanation of the statements from the VPF.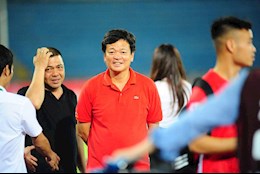 Chairman of Hai Phong Club confirmed that there was a statement attacking VPF
Chairman Tran Van Hoan admitted that he had made statements directed at VPF after receiving a written request to explain the incident.


Source link: https://bongda24h.vn/bong-da-viet-nam/sep-nam-dinh-than-kho-khi-giai-vleague-2021-bi-hoan-168-291933.html