Sports
Coach Graechen bid farewell to HAGL
Friday 20/8/2021 17:07(GMT+7)
Sharing with the media, French coach Guillaume Graechen confirmed that his working contract with HAGL had expired, but he was still a member of JMG.
More than 10 years ago, on March 5, 2007, elected Duc broke ground to build Hoang Anh Gia Lai Arsenal JMG Football Academy on a land of 5 hectares of rubber. It was a shocking decision because at that time, the rubber trees that were cut down were at the age of harvest.
However, that amount is still nothing compared to the HAGL boss's expenditure on human cultivation. Bau Duc has to spend at least 4 to 5 million USD/year for the Arsenal brand to go hand in hand with Arsenal Academy HAGL JMG. And over the years, the total amount has surpassed the milestone of 50 million USD, equivalent to 1,122 billion, 500 million VND.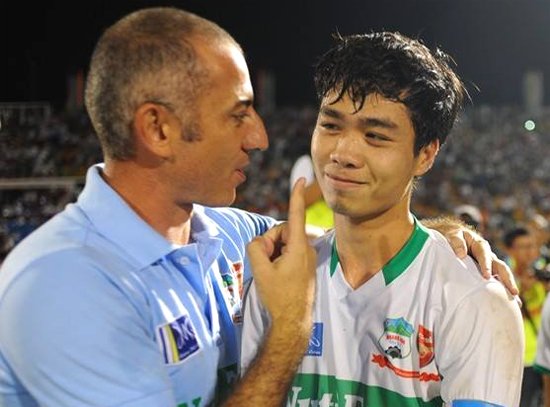 Coach Graechen bid farewell to HAGL after more than 14 years of service.
However, after Cong Phuong's age, HAGL no longer cooperates with Arsenal. The youth training activities of HAGL JMG Academy also went down because of that. They no longer make the same brilliant names as the first generation of players.
Things got worse when recently teacher Guillaume Graechen was no longer a member of HAGL. Sharing with the media, the French military leader said that he had ended his contract with HAGL from May 31, 2021 and did not extend it further.
Coach Graechen said: "I have expired my contract with HAGL from May 31, 2021. The two sides agreed to end the contract. I am still a member of JMG Academy".
Thus, after 14 years of working, the coach born in 1977 officially said goodbye to HAGL. Mr. Giom has been in Vietnam since 2007 when HAGL-Arsenal JMG Football Academy was established to take charge of youth training at HAGL academy of Bau Duc.
Coach Graechen's next destination will be the Nutifood JMG Football Academy in Ho Chi Minh City. Here, Cong Phuong's former teacher will be in charge of professional work alongside fellow countryman Frank Duric.


Source link: https://bongda24h.vn/bong-da-viet-nam/hlv-graechen-chia-tay-hagl-168-291909.html