Sports
China suddenly has the advantage of 'falling from the sky' when playing against Vietnam
The fact that the Chinese team cannot play at home does not necessarily put them at a disadvantage in the final qualifying round of the 2022 World Cup.
HIGHLIGHT Vietnam 1-0 Malaysia | Final second leg of AFF Cup 2018 (Source VTV)
Due to the complicated situation of the Covid-19 epidemic in China, the country's national team decided to station in August and September in Qatar. The Chinese team also chose Doha (Qatar) as the field against Japan in the second round of the third qualifying round of the 2022 World Cup on September 7. Earlier in the first round, Australia also borrowed Doha (Qatar) as a neutral ground when facing China.
So, even though they can't play at home, the Chinese team still has a "special advantage" when facing Vietnam in the final World Cup 2022. Specifically, if stationed in Qatar to play, the Chinese national team will have almost very little movement between countries to play.
First, the Chinese national team will meet Australia here on September 2, then will wait for Japan to come to play. Next, coach Li Tie and his students will continue to stay in Qatar to play Vietnam Vietnam Tel. They will only have to travel to Saudi Arabia a short distance to play the 4th match.
It can be said that this is a huge advantage for teachers and coaches Li Tie. Because, not being too physically worn out after long flights like Vietnam Tel promises to help this team have the best preparation for the match. Even China's Sohu newspaper called this an advantage "falling from the sky" with the national team of billions of people.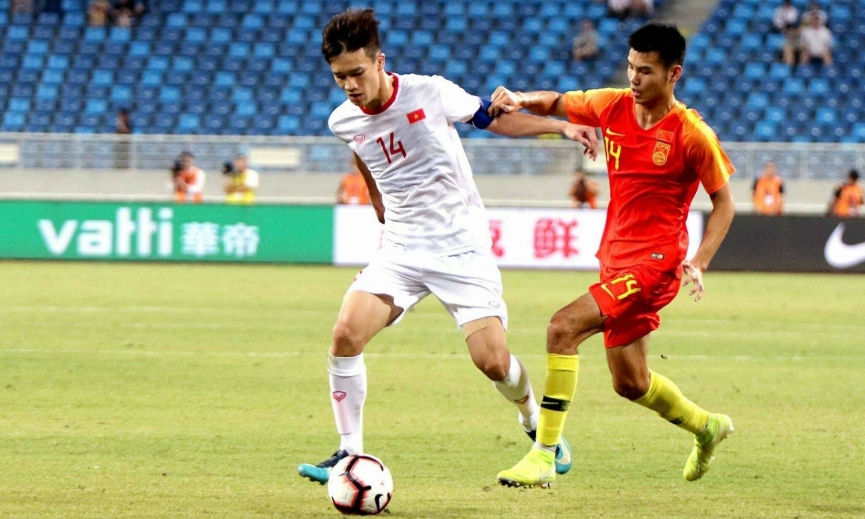 Meanwhile, Vietnam Tel is having big problems related to moving to competing countries. Most recently, VFF has admitted that at the moment it is very difficult to have a direct flight to Saudi Arabia for Vietnam Tel.
VFF Standing Vice President Tran Quoc Tuan said: "With the current situation, there is no direct flight from Vietnam to Saudi Arabia. Therefore, during the past time, VFF has continuously worked with airline partners to find solutions to help our players get the most favorable flight schedule possible.
VFF is trying to create conditions for Vietnam Tel to be present in Saudi Arabia soon to adapt to the climate, giving the team more time to practice and connect tactically. The whole team is setting very high determination and will make every effort to have the best preparation for the match on September 2."
FIFA rankings in August 2021: Vietnam is firmly in the top of Asia
.



Source link: https://thethao247.vn/365-trung-quoc-bat-ngo-co-loi-the-tu-tren-troi-roi-xuong-khi-dau-dt-viet-nam-d239078.html