Sports
Chairman of Hai Phong Club sent an open letter after the official letter of VPF
Thursday 19/08/2021 22:08(GMT+7)
The Chairman of Hai Phong Club sent an "open letter" to the official letter requesting an explanation of the statements from the VPF.
On August 18, Vietnam Professional Football Joint Stock Company (VPF) sent an official letter asking Hai Phong Club President Van Tran Hoan to verify his statement in an electronic magazine. Confirming this, the Chairman of Hai Phong Club also sent an "open letter" to VPF as well as the press about his statement.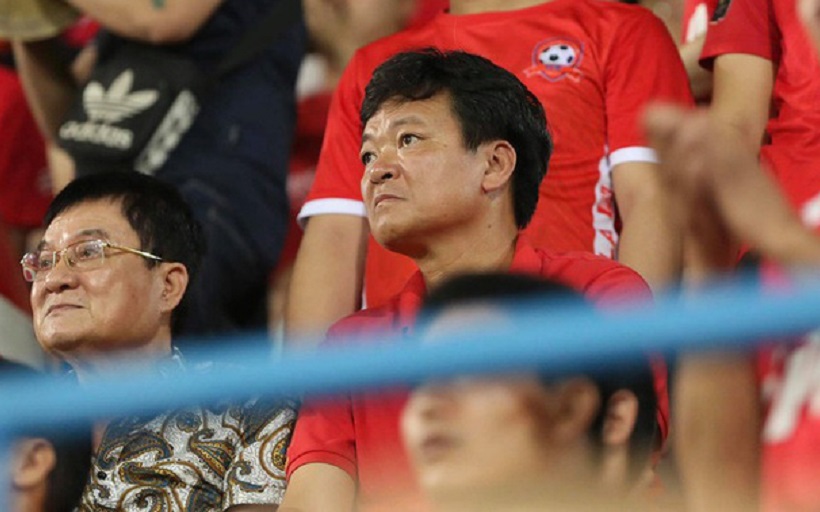 Chairman of Hai Phong Club, Mr. Van Tran Hoan sent an "open letter" after receiving an official letter from VPF.
First, Chairman Van Tran Hoan confirmed saying that "VPF officials are not welcome to Lach Tray". He said that because of "the peace and harmony", the reporter had to cut his own interview before publishing.
The cause of the incident started from VPF's decision to change the V-League 2021 schedule to February 2022. This decision makes it difficult for many teams to prepare for the rest of the season when it is suspended for 6 months.
Chairman of Hai Phong Club confirmed that there was a statement attacking VPF
VPF said that due to the impact of the Covid-19 epidemic, the plan to organize the competition without spectators as previously planned could not be implemented. The year-end fund is also not enough to organize the rest of the season when the national team and U23 Vietnam will constantly have to compete in international tournaments such as the third qualifying round of the 2022 World Cup in Asia and the U23 qualifier. Asia 2022 or AFF Cup.
In an open letter, the Chairman of Hai Phong Club said that VPF's decision put the teams in a difficult position: "Postponing the tournament until February 2022, each club will spend tens of billions of dong to maintain the team of players. now available".
President Van Tran Hoan maintained that the VPF's move to postpone the V-League 2021 back to February 2022 "has made the teams miserable". He once came up with the idea for the two clubs that are leading the V-League rankings in 2021, HAGL and Viettel, to play the "final" match of the season at Lach Tray Stadium to compete for the championship and then let the tournament end forever, instead of temporarily. stop as it is.
See more articles on Bongda24h.vn about Hai Phong FC:


Source link: https://bongda24h.vn/vleague/chu-tich-clb-hai-phong-gui-thu-ngo-sau-cong-van-cua-vpf-291-291844.html