Asia Sport
Van Gaal's assistant reveals Andres Iniesta was once suspected at Barca
In 2002, Louis van Gaal returned to lead Barcelona. Before that, the Dutch coach had 3 years working at Blaugrana from 1997 to 2000 before moving to take charge of the national team.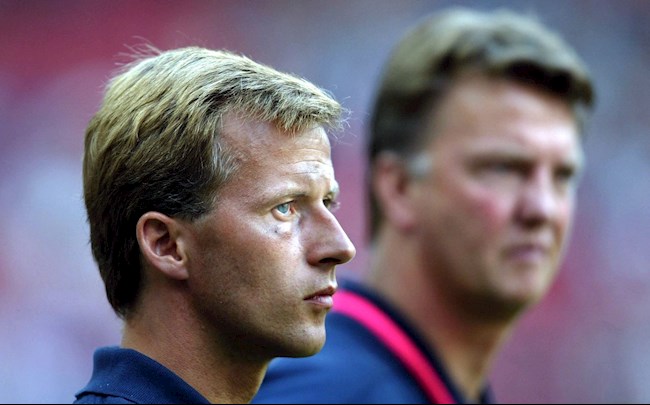 Van Gaal and Jonker while at Barca
Van Gaal and his coaching team inherited a promising squad. At that time, Barca had a group of talented players who graduated from La Masia academy. Andres Iniesta is among them after his impressive performances in the youth teams of Barca and Spain.
Iniesta made his debut for the Barca first team in October 2002 against Club Brugge in the Champions League. It was the beginning of a legend when the midfielder made a total of 674 appearances for the Catalunya team after 16 successful years.
However, few people know that Iniesta was once suspected by Van Gaal and the coaching staff. His former assistant Jonker revealed to Goal: "I remember exactly when I first saw Iniesta during the 2002-03 pre-season."
"At that time, he was very thin, small, pale, had long hair and walked into the dressing room with a plastic bag. At first, I asked myself what is this guy doing here."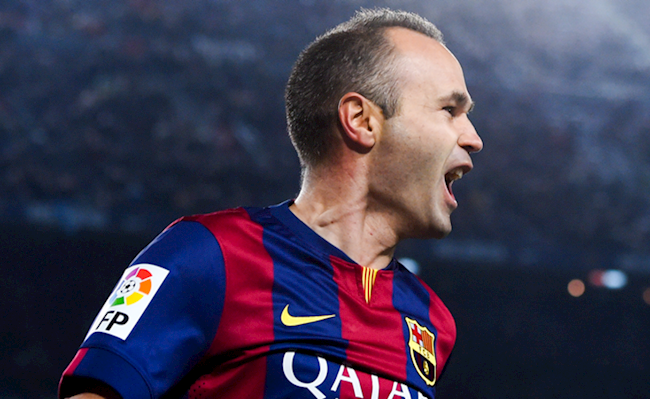 They once doubted Iniesta's ability to play for Barca's first team
"I asked more closely and people said that Iniesta had just won the European Under-19 Championship with Spain and was voted the best player of the tournament. He started training with the first team from this point on."
"I look at Iniesta again and think that he will hardly have success. I said the same thing to Van Gaal. He was also skeptical, but wanted to give Iniesta a chance because everyone thought he was a great talent."
"After five minutes of the meeting, Van Gaal and I looked at each other and said: Iniesta will succeed."
In phase 2 at Barca, Van Gaal only stayed for 1 year before returning to his homeland to lead AZ Alkmaar. Success here was the foundation for him to come to Bayern Munich in 2009. In the Bavarian team, Van Gaal met another young star, David Alaba.
It was the 70-year-old coach who gave Alaba his debut for the Bayern first team in the 2009-10 season. Jonker said of the defender who spent 13 years at the Allianz Arena before joining Real Madrid in July: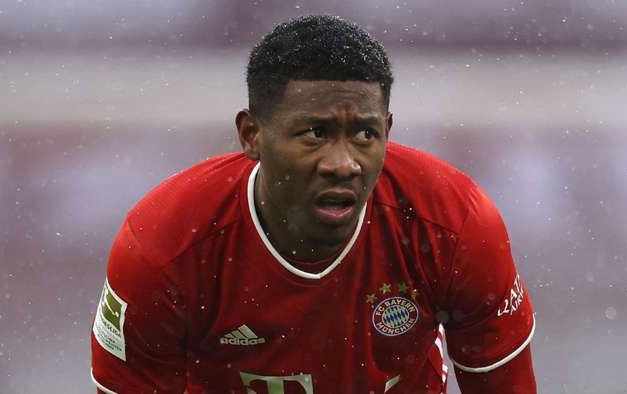 Van Gaal is the one who laid the foundation for Alaba at Bayern
"We took Alaba to the winter training camp in Qatar on the recommendation of Hermann Gerland (former Bayern assistant). In the first practice match, he scored a goal from 30m after a hammer kick into the top corner."
"People looked at Alaba in awe for a few seconds and then he was kept in the first team. A few weeks later, he made his Champions League debut against Fiorentina."
On the similarities between Iniesta and Alaba, Jonker added: "Both are focused, rarely injured, never sick, never stressed, always available, always professional and ambitious."
"Alaba comes to me very often and asks: Jonker, is there anything I need to improve? Is there anything else we can do to make me better?"
Alaba won 27 trophies with Bayern, including 10 Bundesliga titles and 2 Champions Leagues. Meanwhile, Iniesta has won 30 titles with Barca. At the age of 37, he is playing for the Japanese team, Vissel Kobe.


Source link: https://bongda24h.vn/tay-ban-nha/tro-ly-van-gaal-tiet-lo-iniesta-tung-bi-nghi-ngo-o-barcelona-180-291723.html