For many team leaders, Daniel Levy is really a "thorn" because of his toughness on the negotiating table. But the truth is, he is just doing what's best for Tottenham Hotspur.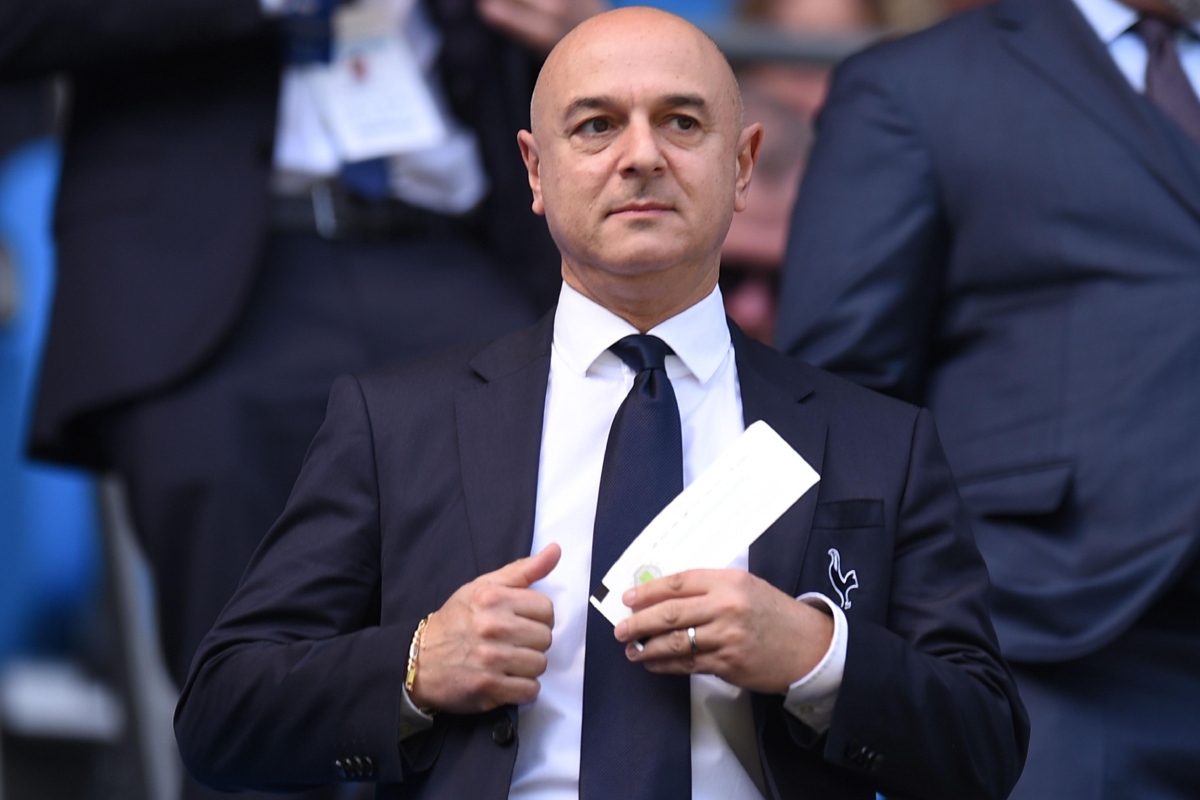 Daniel Levy has always been a tough guy on the negotiating table or in decisions. Photo: Getty Images
In recent weeks, the future story of Harry Kane has been a hot topic in the British media. This striker has hinted at wanting to leave since the summer, after Euro 2020 he returned to Tottenham to practice later than planned as a way to pressure the leadership. Even coach Pep Guardiola himself openly talked about Manchester City's pursuit of the England captain.
It is understandable why Kane wants to leave so much. At the age of 28, he is one of the best strikers in the world, but he has not won any titles in his career. If he continues to stick with Tottenham, the chance for him to have a title as soon as possible is not high. And if he stays at Spurs until his contract expires in 2024, then he will be 31 years old. His career as a player is very short and it is clear that it would be a pity if a talented player like him had to wait longer to get a taste of the glory.
However, this game is not easy for the 28-year-old striker when he has to face Daniel Levy, a man known for being tough and uncompromising on the negotiating table. And it is clear that Levy has the advantage in this story when the contract between Kane and Spurs has three years left to expire. According to the Telegraph, Levy offered £ 160 million for Kane, while Man City were only willing to offer £ 120 million with additional fees. If the story can't be resolved completely, the person who suffers the most is Kane when he has just failed to achieve his wishes while his image has been more or less damaged.
As for Levy, perhaps this man is used to playing the villain in the eyes of the British media as well as leading other teams. But the truth is that he is just doing what he thinks is best with Tottenham Hotspur.
In 2001, billionaire Joe Lewis' company EINC Sports bought a majority stake in Tottenham. However, Lewis needed someone to run the club while he was busy managing the EINC Group in the tax haven of the Bahamas. Daniel Levy, a Tottenham fan since childhood, a close assistant to Lewis at EINC, was chosen as the club's president. And Daniel Levy entered the world of football.
Mr. David Buchler, vice president of Tottenham from 2001 to 2006, shared that at that time Levy was not a confident person in public as he is now. "He was not as confident then as he is now when he speaks in public. He also does not express himself, but lives quietly, modestly but responsibly," Buchler said.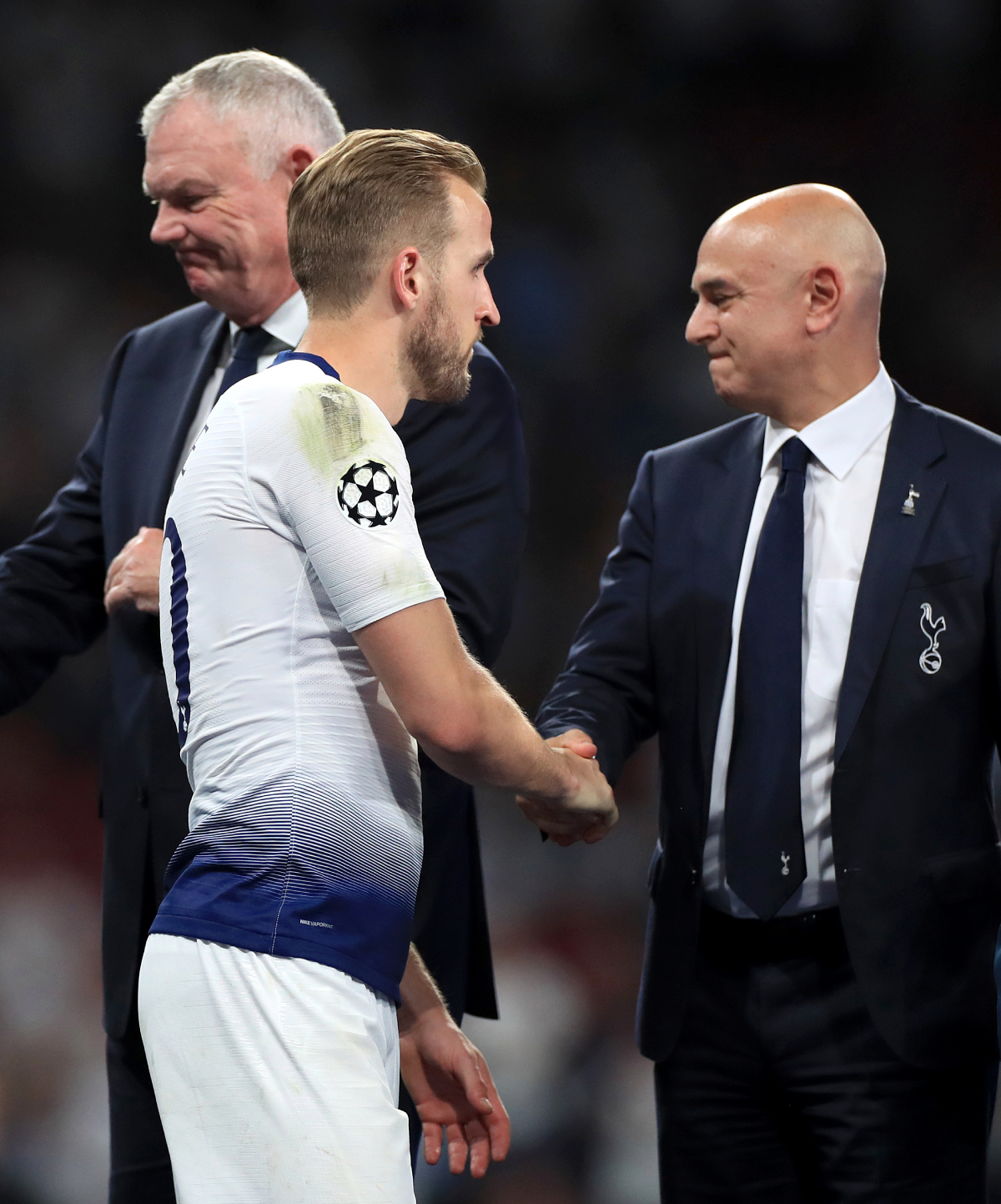 Kane believes that between him and Levy there is a "gentle agreement", under which he will be allowed to go to a bigger club. However, Levy didn't mind. Photo: Getty Images
That image is clearly different from the villain that Levy is buying at the moment. But it is worth mentioning that Levy is one of the pioneers to make a difference at Tottenham when not applying the "manager" model like the English football tradition, instead the head coach will take care of the expertise and the director. football will take care of the transfer activities. Frank Arnesen, Damien Comolli, Franco Baldini have all sat in this position at Spurs, and the latest is Fabio Paratici.
But no matter what, Levy still has the decisive voice. Perhaps because he likes details, is a perfectionist and always feels like he has to participate in every decision. And he built up untouchable power at Tottenham when surrounded by associates who obeyed him. Remember, Tottenham Hotspur is not a famous global brand, nor are they a club with strong financial potential. Therefore, Levy's domineering has helped him steer the team through hardships, develop stably and be recognized as one of the "Big 6" of the Premier League.
In the 2017/2018 season, Tottenham reaped a profit of 113 million pounds, a world record for a football club. In the 2019/2020 season, the London club ranked 9th in the ranking of the highest-grossing clubs in the world.
A former player told The Athletic: "He was really nice until he got into the job. You want £50,000, he'll say £40,000 and the story goes on and on. After a while, you get bored."
One of the things that people remember most about this 59-year-old man is negotiations and transfers. Sir Alex Ferguson, who signed Michael Carrick and Dimitar Berbatov from Spurs, was so fed up with negotiating with Levy that he said it was more painful and uncomfortable than a hip replacement. Lyon president Jean-Michel Aulas said: "Negotiating with Daniel Levy and Tottenham is the hardest thing I've had in 25 years."
In 2011, Chelsea targeted Luka Modric as the main target in the summer transfer window. Even billionaire Roman Abramovich invited the Croatian midfielder to his yacht to talk. The Blues made a first offer of £22 million, but Levy turned it down immediately. Modric then announced he wanted to go to Chelsea and revealed that he and Levy had a "gentle deal" under which he would be allowed to go to a bigger club.
Levy flatly denied. On the last day of the transfer window, Chelsea offered a new price of £ 40 million. But he still adamantly refused. In his autobiography, the Croatian midfielder wrote: "Despite all the ups and downs, I have always had a good relationship with Levy. He was the one who brought me to Tottenham for a record price in the history of the club. That shows you appreciate me. However, I was angry with him because a few times he promised to let me go to a bigger club but then broke his word. For me, keeping my promises and keeping my faith is the most important thing."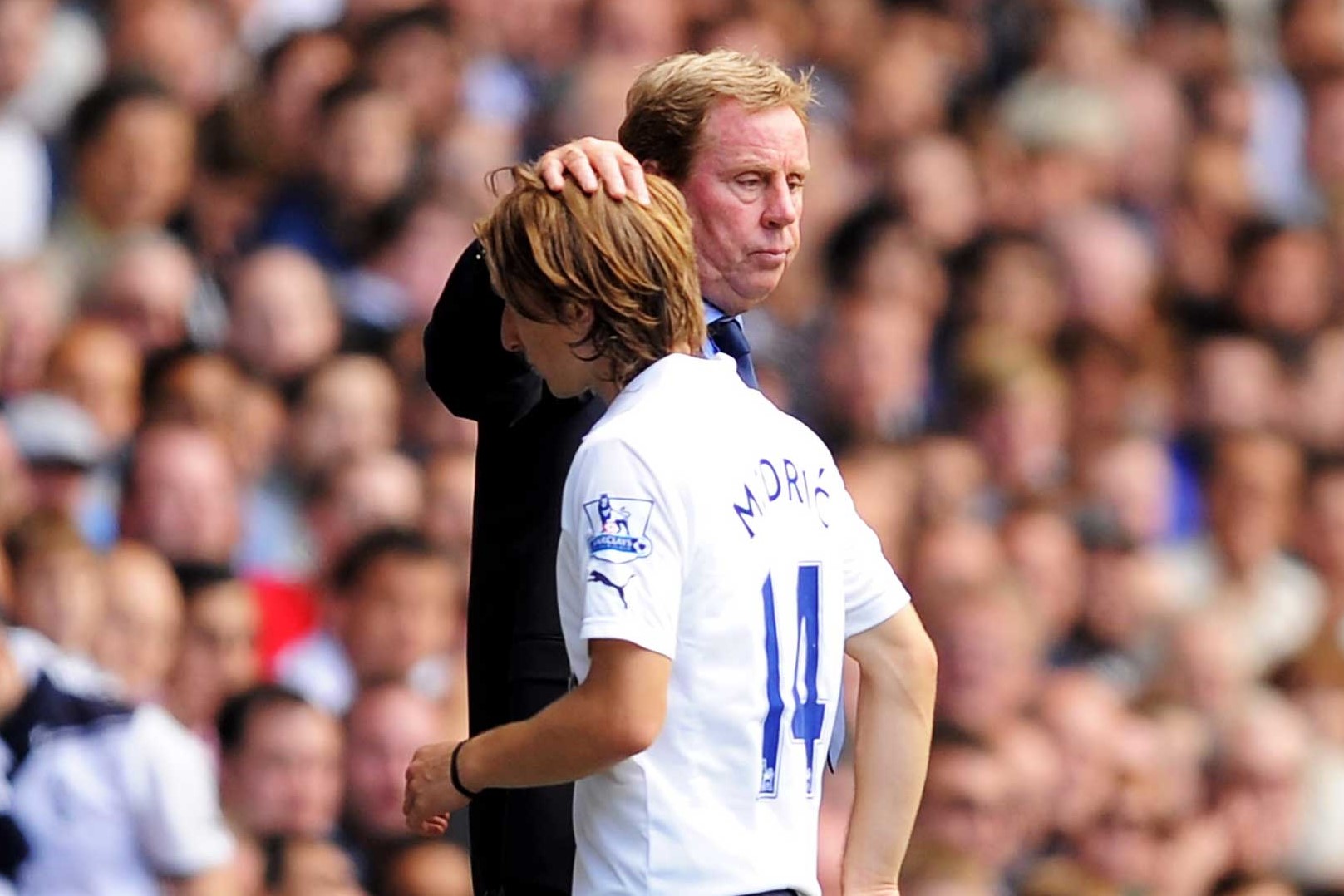 Luka Modric once wanted to leave Tottenham to go to Chelsea but couldn't. Photo: Getty Images
In "The Club: How the English Premier League Became the Wildest, Richest, Most Disruptive Force in Sports" by Joshua Robinson and Jonathan Clegg, the author writes that the Tottenham chairman was one of the first to recognize the vulnerability of the Tottenham team. new market when young players train themselves, especially if the player has UK nationality, passport, will be valued higher than others.
Realizing this early, Levy aimed to recruit many young talents and train them to sell them at a high price, in the process often advocating to negotiate a regular contract extension with a fixed term. prolonged, accompanied by a "death agreement". "The best buys are players that a lot of people may not have heard of or haven't bought at a high price," Levy said.
Gareth Bale is one such case. During his time at Spurs, it is estimated that his contract was rewritten seven times so that Tottenham could fetch the highest possible price on sale. In the summer of 2013, Real Madrid targeted Bale and of course the Welsh player also wanted to go to the Santiago Bernabeu team.
The first offer that Los Blancos made for Bale was about 64 million euros, Levy immediately refused. After various negotiations, Real Madrid set a limit of no more than 96 million euros. In the end, the two sides closed the figure at 91 million euros and the Welsh player became the world record contract at that time with a total cost of 100 million euros.
Former director of football Damien Comolli said Levy was a man who was "calculated and willing to wait. That's why he always wins."
Now, with the Harry Kane story, Daniel Levy is also at the negotiating table. And it is difficult for Man City or Kane to move this 59-year-old man, unless he gets the exact number he bid.


Source link: https://bongda24h.vn/nhan-vat/daniel-levy-ke-phan-dien-tren-ban-dam-phan-389-291919.html