Asia Sport
Saudi Arabia only has 4 days to prepare before facing Vietnam
(Country) – The Saudi Arabia team did not have much time to prepare before the match against Vietnam, opening the third qualifying round of the 2022 World Cup.
The Saudi Arabia team has a preparation period to coincide with FIFA days. The team also could not gather earlier due to the same schedule of the National League – Pro League.
The new tournament starts from the beginning of August and ends the 3rd round on August 28 before spending time with the national team. The team has 4 days of practice before entering the match against Vietnam on September 2 at Mrsool Park.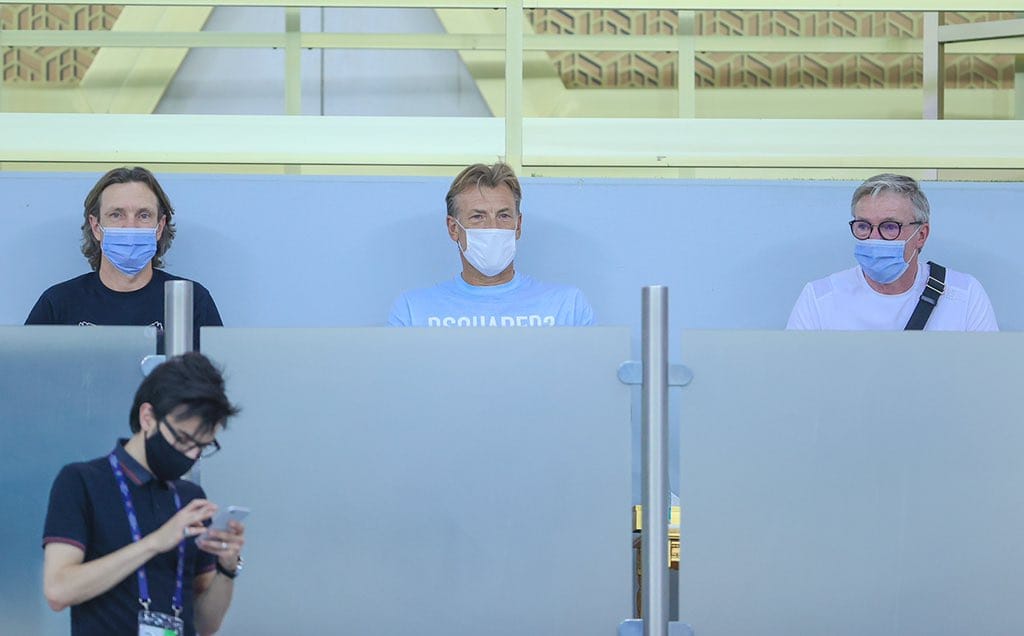 While the Pro League was going on, coach Herve Renard and his associates split up to watch the matches to check on old players and find new players. In the second qualifying round, 100% of Saudi Arabian players came from domestic clubs.
On August 14, coach Herve Renard attended the match Al Ahli drew 1-1 Al Faisaly. On August 15, he continued to watch the match Al Hilal won 1-0 Al Tai.
Meanwhile, assistant coach Laurent Bonadei went to watch the match Al Raed won 1-0 Al Fateh on August 12 and Al Nassr beat Damak 4-1 on August 13.
The Saudi Arabia Pro League consists of 16 clubs that compete in a two-legged round-robin to find the champion. Al Ahli, Al Hilal, Al Nassr are the 3 clubs that regularly contribute the most players to the national team.
Contrary to his colleague, Coach Park Hang-seo can focus on the team from August 4. The Vietnamese team has about a month to prepare before facing Saudi Arabia.
That is the advantage of Park Hang-seo's teachers and students because the V.League was postponed because of the epidemic. However, the disadvantage is that the players do not play regularly to keep the feeling of the ball and check their performance.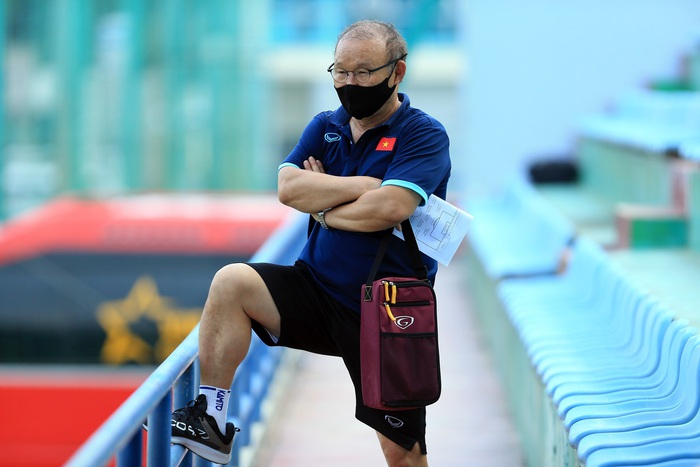 The Vietnamese team is expected to go to Saudi Arabia from August 25, earlier than the time the home team gathered. Coach Park Hang-seo's teachers and students did not have difficulty adapting when they were playing for a long time in the UAE. The team has a week of practice and preparation on the away land.
Another opponent is the Australian team that has not closed the army reunion. Coach Graham Arnolds is in the UAE waiting for information from the Football Association of Australia (FFA). It is likely that the opening match against China cannot be held in the capital Sydney because the government does not exempt anyone from quarantine.
FFA plans to rent a stadium in Qatar to play. Coach Graham Arnolds will fly directly to Qatar to join the team to prepare for the match on September 2. A day later, the team moved to Hanoi, preparing for the match against Vietnam on September 7.
Hieu Luong


Source link: https://toquoc.vn/saudi-arabia-chi-co-4-ngay-chuan-bi-truoc-khi-doi-dau-tuyen-viet-nam-40202115817572073.htm