Asia Sport
Review Southampton vs MU at 8pm on August 22
Sunday 22/08/2021 09:49(GMT+7)
Having a successful start, the Red Devils are showing very good performance and need to take advantage to continue to win 3 points. Here are the comments Southampton vs MU in the second round of the Premier League 2021/22.
Sublime Red Devil
In the opening round, the Old Trafford team created many memorable milestones. Midfielder Bruno Fernandes got his first hat-trick in a Man United shirt, while Paul Pogba went down in history with 4 assists per game. The 5-1 victory helped MU temporarily lead the rankings after round 1.
Although the championship is not decided after the opening round, or the first stage, but as shared by coach Solskjaer, if it can win the first 6-7 matches, MU will have the perfect momentum for the goals. spend this season. The advantage with MU is that in the early stages of the season, their schedule is very favorable.
It is a good condition for Solskjaer to help the team go into orbit with a stable play. In the previous match, the Red Devils played excitedly and destroyed the opponent, but Leeds was always a team that was easily bullied by Man United (losing 6-2 last season). Therefore, the Norwegian strategist understands that he brings a stable performance if he wants to compete in any tournament.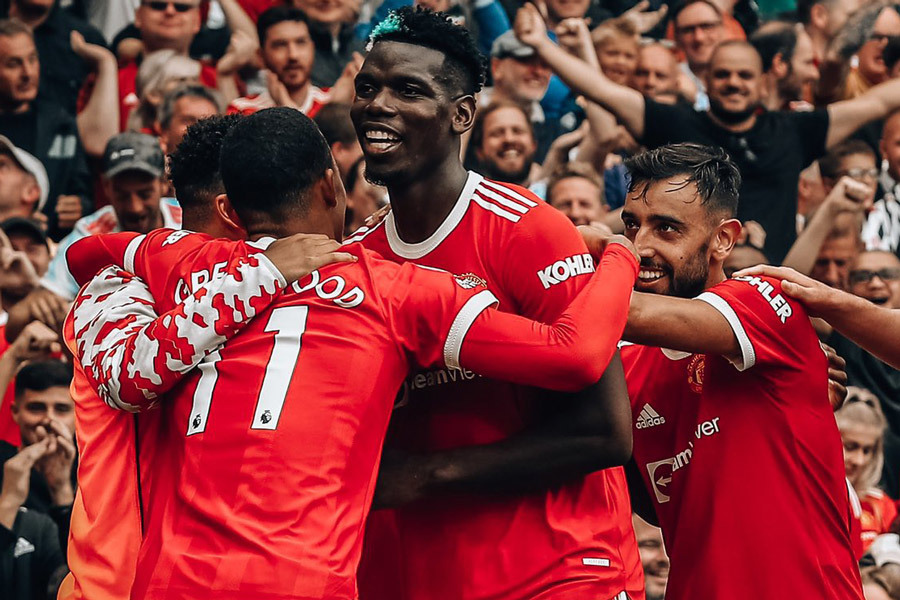 MU has an impressive performance in the first round of the Premier League 2021/22
Two notable MU rookies were introduced at Old Trafford in different ways. If Jadon Sancho had nearly 30 minutes of Premier League experience, Raphael Varane impressed when he was announced as a rookie in front of 70,000 spectators. These are considered two extremely quality additions to the Red Devils squad, and now is a good time for both to prove their worth.
In his pre-match press conference, Solskjaer gave an update on Varane's situation, and briefly said it was "all I expected". The bravery and experience of a champion helped Varane go straight into the MU squad immediately, even though it caused a disappointment with Victor Lindelof.
In addition, Edinson Cavani was able to return to practice and left open the possibility of participating in this match. Remember the last time he went to St Mary's, the Uruguayan striker rescued the Red Devils with a brace in a 3-2 comeback. His appearance, although not really urgent because Mason Greenwood is doing well in his role, will also bring morale encouragement to his teammates.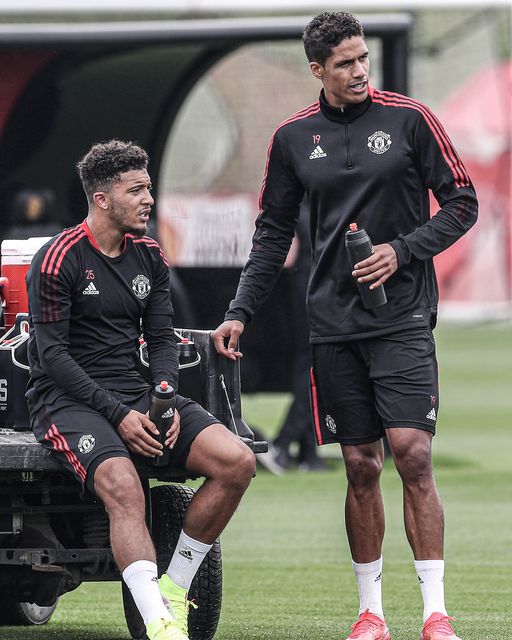 2 rookies Sancho and Varane have a chance to prove themselves
Today, Man United started at the earliest and needed to take advantage of that to earn points, before witnessing the epic Arsenal vs Chelsea match. On Saturday, the championship candidates Liverpool and Man City both won lightly. That is the motivation for Solskjaer teachers and students to continue to win 3 points in the context of a favorable schedule.
On the other side of the front line, Southampton had an unimpressive start when losing in reverse. Last summer, The Saint lost 3 irreplaceable pillars, Ryan Bertrand, Danny Ings and Jannik Vestergaard, making their strength severely affected.
Comments Southampton vs MU in the second round of the Premier League in favor of a victory for the away team.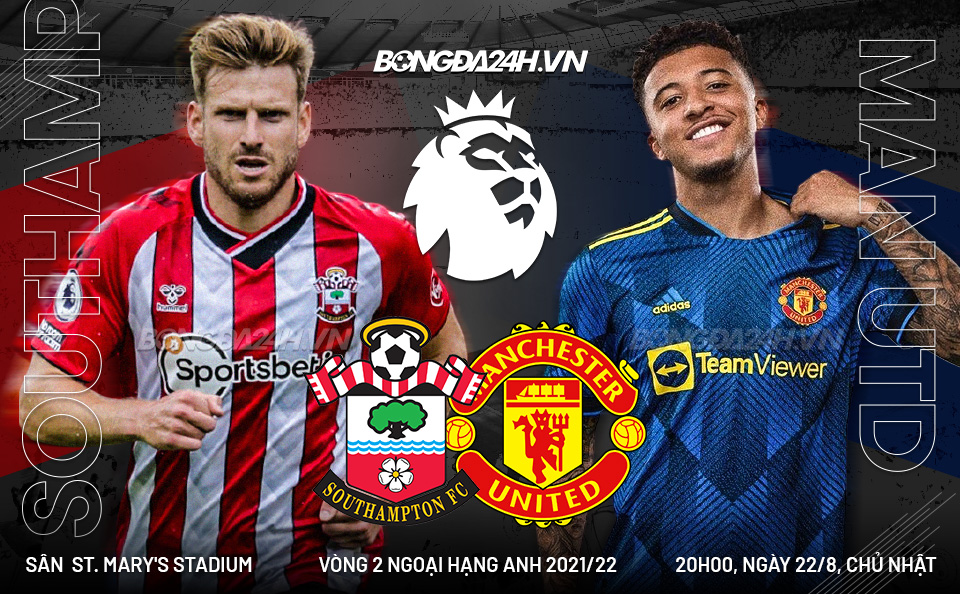 Review Southampton vs MU at 8pm on August 22
Subsidiary information
MU is unbeaten in 26 away matches in the Premier League.
MU is unbeaten in the last 13 times as a guest at Southampton.
MU scored at least 2 goals / game, in the last 5/6 encounters against Southampton.
Southampton lost the last 3 matches in the Premier League.
Southamptom conceded at least 2 goals/match, in the last 3 Premier League matches.
Force situation
Southampton are without William Smallbone and Sam McQueen due to injury.
MU does not have the services of Rashford and Telles. Cavani's ability to play is still open.
Expected lineup Southampton vs MU
Predict the score Southampton vs MU: 1-3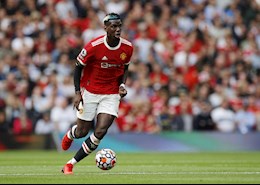 Solskjaer puts a challenge for Pogba
Reaching a milestone with a poker assist, Paul Pogba received praise from Solskjaer and was asked to play even better.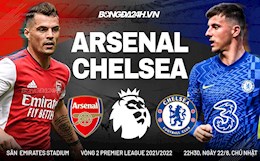 Comments Arsenal vs Chelsea (22:30 on August 22): Derby is not equal
Despite having the home field advantage, Arsenal is still much underestimated compared to Chelsea, the possibility of Mikel Arteta's teachers and students having to receive another defeat is very high.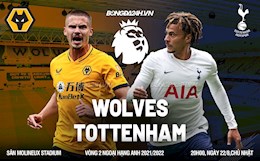 Wolves vs Tottenham comment (August 22 at 8:00 p.m.): Nuno Santo's return day
The assessment of Wolves vs Tottenham in the second round of the Premier League 2021/22 is tilted slightly towards Spurs, but with the support of the home fans "Wolf" has a chance to win…


Source link: https://bongda24h.vn/nhan-dinh-bong-da/southampton-vs-mu-20h00-ngay-228-344-292070.html