Asia Sport
Philadelphia 76ers "tie" Joel Embiid with a super maximum contract
(Country) – Superstar Joel Embiid officially signed a "super maximum" contract with the Philadelphia 76ers, with a term of 4 years and a salary of up to 196 million USD.
In the summer transfer market 2021, the Philadelphia 76ers are one of the quietest teams, except for the beautiful rumors surrounding the future of Ben Simmons. However, they still have a very important move in retaining superstars for the future.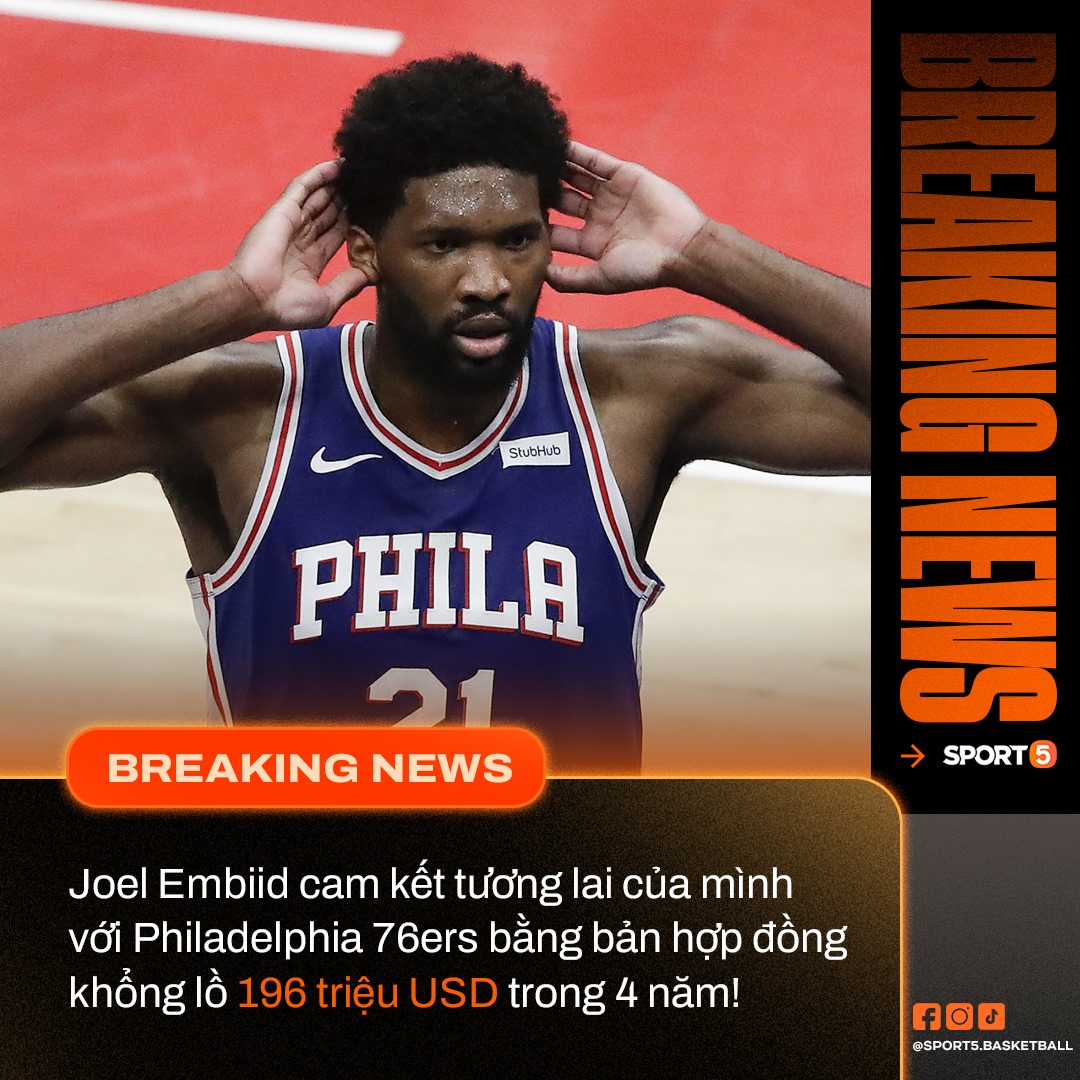 According to information from Adrian Wojnarowski, a reputable ESPN writer, the Philadelphia 76ers have reached an agreement to extend the "super maximum" contract for Joel Embiid. The term of this contract will last 4 years, starting from the 2023-2024 season with a total salary of up to 196 million USD.
This is an extremely unexpected move by both the Philadelphia 76ers and Joel Embiid, when the two sides' current contracts still have 2 years left to expire. Even if there's a Player Option
In the final year, this extension will also help the two parties stick together until Joel Embiid is 33 years old, which means that he has spent most of his career with "Sixers".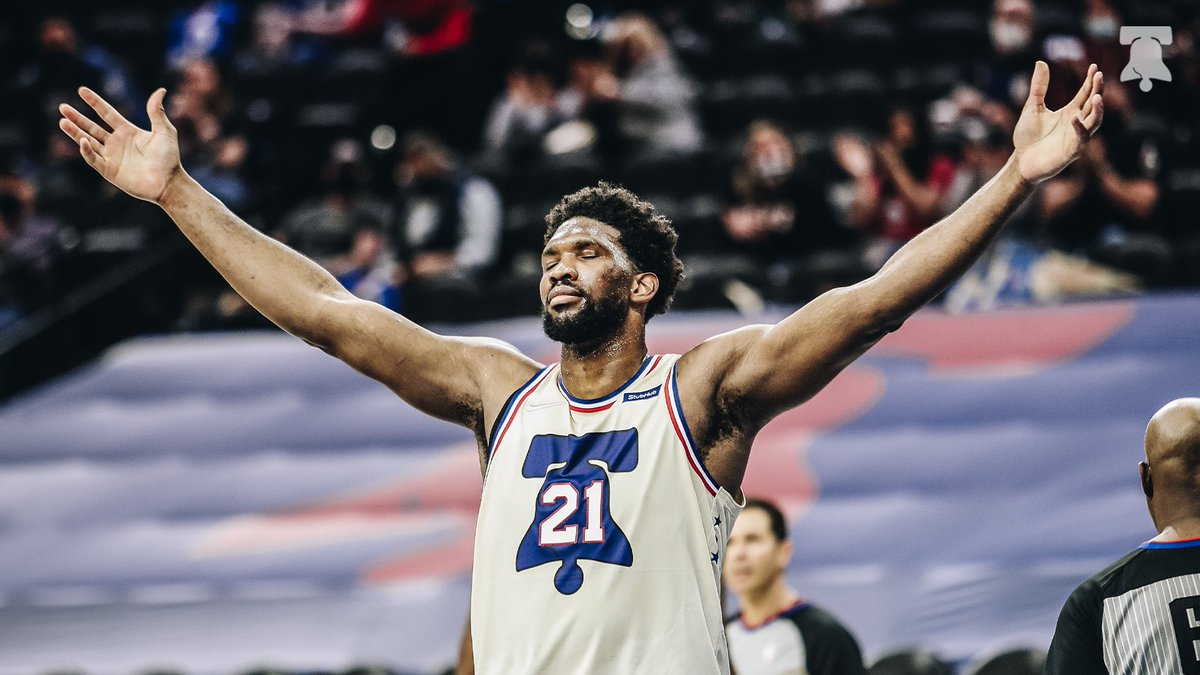 Joel Embiid had an impressive 2021-2022 season
However, despite being highly rated, the Philadelphia 76ers still had a disappointing performance when facing the Atlanta Hawks in the Eastern semifinals. Joel Embiid is not at fault, as he still averaged 28.1 points before the team stopped in the NBA Playoffs 2021.
The Philadelphia 76ers have always considered Joel Embiid as the main nucleus in the team building process since 2014. The Cameroonian superstar and Ben Simmons are planned to become the dominant NBA duo called "The Process".
The future of Ben Simmons will also no longer stay at the Philadelphia 76ers, which means the team's "The Process" plan will leave only Joel Embiid.
With the nucleus of Joel Embiid, the Philadelphia 76ers board needs to quickly rebuild a competitive squad around the Cameroon star. The exchange of Ben Simmons to another team needs to be completed before the 2021-2022 season starts.
Besides, the recalculation of salaries for other stars like Tobias Harris is also a problem that the Philadelphia 76ers have to face. They have exceeded the salary budget for a long time and will likely have to take reasonable spending steps in the nearest future.
Player Option: A clause that allows players to freely renew or become a free agent during the final year of their contract.
NHAT PHAM MY


Source link: https://toquoc.vn/philadelphia-76ers-troi-chan-joel-embiid-bang-ban-hop-dong-sieu-toi-da-402021178204545827.htm