Wednesday 18/08/2021 07:03(GMT+7)
MU tied 5 stars, Arsenal reached an agreement to transfer Odegaard, Chelsea put all their efforts into Kounde, … are the news in the football news on the morning of August 18.
MU tied the legs of 5 stars
According to the British press, coach Solskjaer is asking the MU leadership to give a new contract to 5 stars in the first team. Bruno Fernandes, Harry Maguire, Marcus Rashford and Luke Shaw are said to deserve better salaries.
In addition, the Norwegian strategist is also confident that he will convince Paul Pogba to renew after an impressive start last week.
– Read more: Latest football match schedule today 24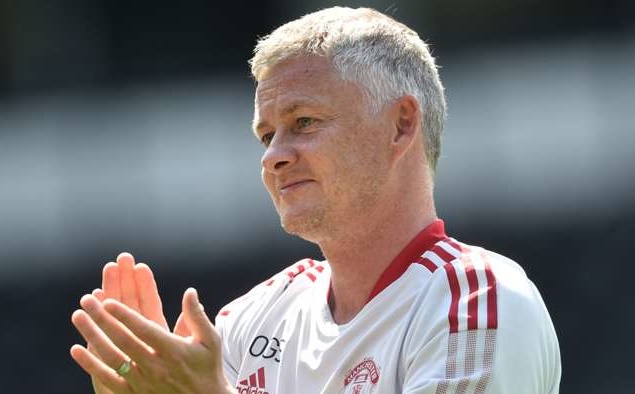 Coach Solskjaer wants MU to extend the contract with 5 pillars.
Arsenal reach agreement for Odegaard transfer
According to Goal, Arsenal and Real Madrid clubs are close to completing the process of negotiating the transfer of Martin Odegaard for a transfer fee of £ 30 million. The Norwegian will return to the Emirates before the summer transfer window closes.
If everything is done soon, he could be on the field for Arsenal this weekend in the London derby against Chelsea.
Chelsea put all their efforts on Kounde
After completing the record signing of Romelu Lukaku, Chelsea are actively negotiating the signing of Sevilla defender Jules Kounde. The 22-year-old French star is the mainstay of the Spanish team, so he is valued between 50 and 60 million pounds.
Chelsea are also considering selling six players before the summer 2021 transfer window closes, including Kurt Zouma, Ross Barkley, Tiemoue Bakayoko, Emerson Palmieri, Davide Zappacosta and Danny Drinkwater.
MU wants to recruit Ronaldo
According to news from La Repubblica, Juventus is planning to sell Cristiano Ronaldo to balance finance and MU is ready to jump in. The Red Devils previously wanted Ronaldo back to Old Trafford and now is the golden time for them to bring the star back to England.
The key issue of this deal will be Ronaldo's salary. If MU meets, the transfer will be successful.
Juve reach agreement to recruit Locatelli
According to Italian media, Juventus club has reached all agreements to recruit midfielder Manuel Locatelli from Sassuolo. Specifically, according to transfer expert Fabrizio Romano, the old lady had to pay 35 million euros to get the service of the Italian player. In addition, Sassuolo also receives some variable fees depending on the achievements of Locatelli.
Coach Ancelotti personally spoke out about Ronaldo
Coach Carlo Ancelotti himself recently spoke out about rumors that Real Madrid is about to buy Cristiano Ronaldo. On his personal page, the veteran Italian coach said: "Cristiano is a legend of Real Madrid, he has all the love and respect from me. However, I never considered recruiting him. We want to look to the future."
Young Barcelona star is interested in MU
According to 90min.com, Manchester United are interested in 18-year-old Barcelona midfielder Ilaix Moriba. Moriba is currently being relegated to the reserve team by Barcelona and was not registered for Barcelona's 4-2 win over Real Sociedad.
Moriba has a release clause of up to 100 million euros (£85 million), but given the situation, his price will certainly be much lower.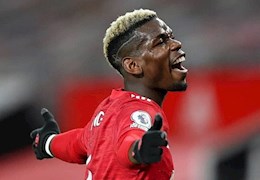 Football news on the evening of August 17: MU is ready to lose Paul Pogba, Ronaldo can come to Man City
Here are the notable general news in the news section on Bongda24h on the evening of August 17, 2021.


Source link: https://bongda24h.vn/tin-bong-da/diem-tin-bong-da-sang-188-mu-troi-chan-5-tru-cot-279-291696.html