Friday 20/08/2021 18:12(GMT+7)
MU put Mbappe in the sights, Man City closed plan B instead of Harry Kane, Chelsea bid farewell to the EURO 2020 champion, … are the news included in the football news on the evening of August 20.
MU put Mbappe in the sights
According to ESPN, MU has named Kylian Mbappe on the list of main transfer targets in 2022. However, the chance for MU to shock is quite low, because the French striker only wants to join Real Madrid after leaving PSG. . Mbappe is even dreaming of landing at the Bernabeu this summer.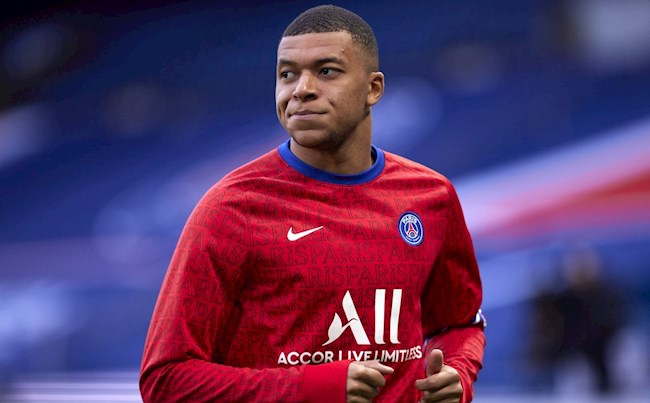 Mbappe has no intention of renewing with PSG
Odegaard gets a special shirt at Arsenal
After a period of negotiation, Arsenal club recently officially announced the possession of midfielder Martin Odegaard from Real Madrid. In this return to Arsenal, Martin Odegaard will take the legendary No. 8 shirt.
This is a special number of the Gunners because many famous names of the team are associated with this number 8 shirt. Typically Ian Wright, Freddie Ljungberg, Alan Ball, George Graham and Charlie George…
Man City closes plan B to replace Harry Kane
After the opening day defeat against Tottenham, the Blue Man BLD is now also trying to buy a striker at the request of coach Pep Guardiola.
And yesterday 19/8, British and German press simultaneously reported that Manchester City are intending to ask to buy Robert Lewandowski of Bayern Munich. The Polish player is said to be unhappy about some professional issues with coach Julian Nagelsmann and wants to find a new challenge.
Liverpool ready to extend Salah contract
According to journalist James Pearce, who is very knowledgeable about the Anfield team, the American owners of Liverpool accepted to raise Salah's salary in a new contract, making him one of the two highest-paid players in Liverpool.
Currently, Virgil van Dijk with £220,000/week is the highest-paid player in this team. Salah has a contract with Liverpool until June 2023 and the Anfield team is ready to extend it for another 3 years.
Chelsea bid farewell to the EURO 2020 champion
According to the British press, Italy international Emerson Palmieri has moved to Lyon on a one-season loan from Chelsea. Although he has just won EURO 2020 with the Italian team, he has no place at Chelsea.
Since joining Stamford Bridge in the summer of 2018, the left-back has not been able to squeeze into the Blues' starting XI. Last season, Emerson made just two appearances from the bench in the Premier League.
Bayern Munich target Haaland instead of Lewandowski
According to the Express, before Lewandowski refused to renew his contract with Bayern and wanted to try his hand at a new environment, the board of directors of this team is planning to bring Dortmund's Erling Haaland to replace him. In addition to Bayern, Real Madrid is also said to want Haaland.
Jesse Lingard wants to leave MU
According to The Sun (England), midfielder Jesse Lingard will ask to leave the club if coach Solskjaer does not take the lead for him. The 28-year-old was loaned to West Ham by MU in the second leg of last season. At West Ham, Lingard scored nine goals in 16 Premier League appearances.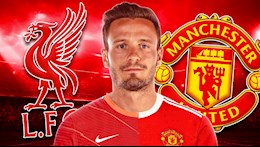 Football news on the morning of August 20: Saul Niguez chose MU instead of Liverpool
Below are the notable general news in the news section on Bongda24h on the morning of August 20, 2021.


Source link: https://bongda24h.vn/tin-bong-da/diem-tin-toi-208-mu-dua-mbappe-vao-tam-ngam-279-291920.html