Wednesday 18/08/2021 16:05(GMT+7)
Former Barca captain, Lionel Messi has just revealed his huge ambition when switching to PSG club this season.
Striker Lionel Messi has just ended his 21-year stay with Barcelona to switch to PSG in the summer transfer window of 2021. Messi will stick with the new team under a 2-year contract with a salary per season of up to 35 million euros after tax.
Despite having won most of the noble titles in his career, M10 still wants to join PSG in conquering more titles in the 2021/22 season, including the prestigious Champions League silver trophy.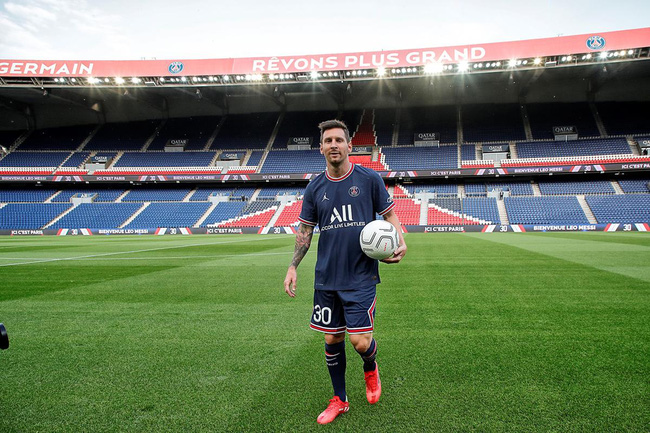 Messi is eager to win the Champions League with PSG.
He told beIN Sports: "PSG has been very close to winning the Champions League in recent years. I believe the team is ambitious enough to aim for this title.
I have a dream to win the Champions League at another club in my career. Hopefully I can give my best to help PSG achieve that goal. This means a lot to me personally, as well as the team and the fans."
Messi also expressed excitement when he continued to play with Neymar: "I am very excited to play alongside Neymar as well as other teammates. I think PSG have a very strong squad."
Talking about his new life in Paris, Messi said: "Honestly, everything has been crazy for me lately. Ever since I announced my farewell to Barcelona, ​​people here have spilled into the streets even when I didn't know if I would move here to play or not.
It was my first experience outside of Barcelona, ​​where I have been for a long time. The first experience was crazy. I'm enjoying every minute here and can't wait to get on the pitch."
According to the French media, it is likely that Lionel Messi will have an official match in Ligue 1 when he and his teammates march to Reims Stadium in round 4. This match takes place at dawn on August 30 (Vietnam time). Male).
Currently, PSG is ranked 3rd in the rankings after Angers, Clermont Foot with the same 6 points after 2 games but poor in difference.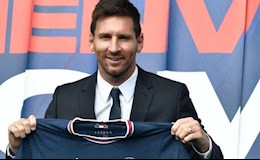 French teams are advised to change tactics because of Messi
In a recent share, former Lyon goalkeeper Mathieu Gorgelin shared his experience in limiting the danger of superstar Lionel Messi.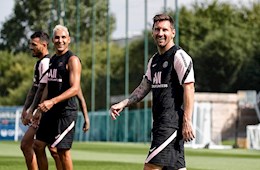 Messi scored twice in training session at PSG
Argentine superstar Lionel Messi showed his goal-scoring talent in the latest training session of the PSG players.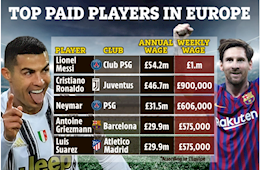 Lionel Messi and Top 5 highest-paid players in the world
Despite accepting a significant salary reduction when he arrived at PSG, striker Lionel Messi is still the highest-paid player in the world.


Source link: https://bongda24h.vn/ligue-1/messi-tiet-lo-tham-vong-cuc-lon-cung-psg-565-291746.html