Asia Sport
Kylian Mbappe and the desire to go to Real Madrid
If he comes to the Santiago Bernabeu stadium, Mbappe will be a blockbuster contract, the center of a reconstruction project (even a new version of "Galacticos"), not having to stand behind anyone's shadow.
Last weekend, Paris Saint-Germain made a grand presentation at the Parc des Princes for their five rookies. Any name that is called out creates a passionate atmosphere in the stands, especially Lionel Messi, who comes out last. PSG had a quality summer market, these 5 players are all champions, even if it is not exaggerated, Messi and Sergio Ramos are also title collectors. PSG has a true "Galacticos" squad.
But that same day, when the announcer read the PSG starting line-up, the fans booed when the name Kylian Mbappe was called. That is how PSG fans reacted when the French striker refused to extend his contract with the Parc des Princes team. Anyway, Mbappe also had a very good game against Strasbourg, in which he scored 1 goal and provided 1 assist.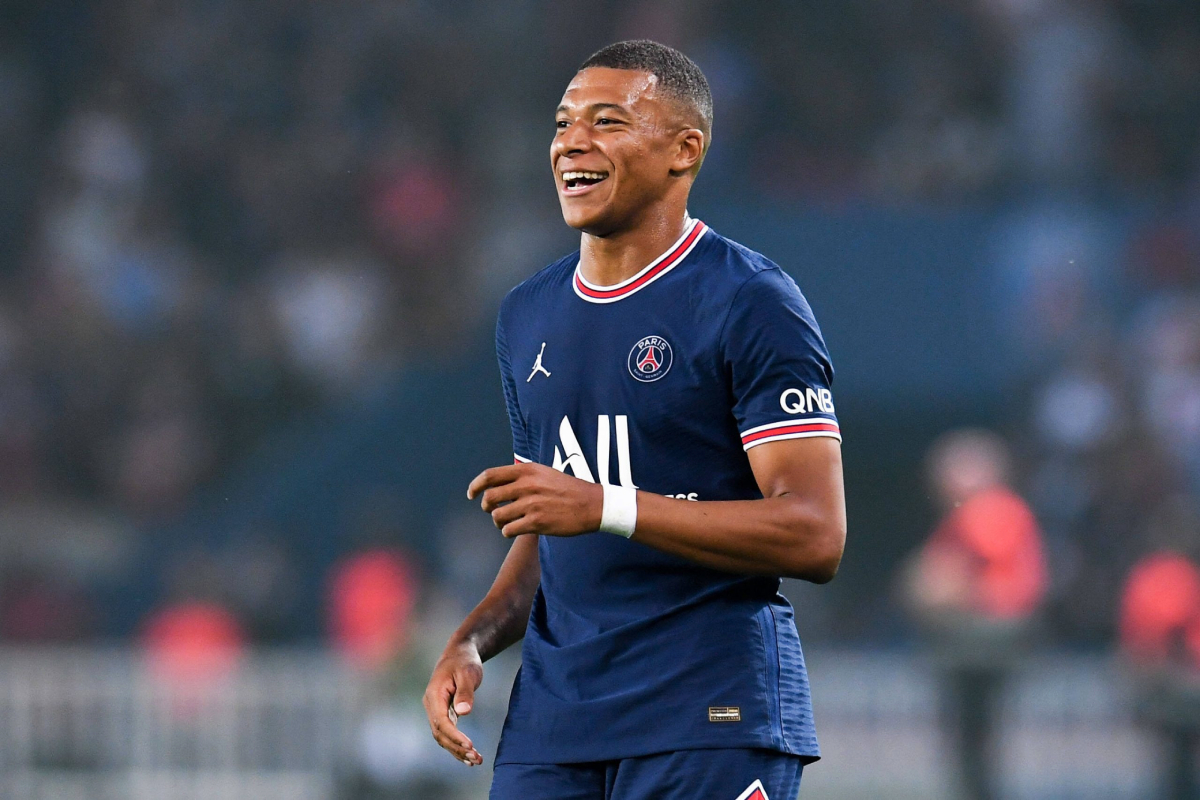 Kylian Mbappe shone in the match against Strasbourg, one day he was booed by the PSG fans himself. Photo: AFP
Until now, although Mbappe has never publicly expressed his desire to leave or go to Real Madrid, but major and prestigious newspapers of both France and Spain have confirmed this. In the opposite direction, PSG also emphasized Mbappe's position in the team when in the trailer revealing the Messi deal, the French striker's shirt was placed next to Neymar's shirt and an Argentine flag.
Whatever it is, it is both an image that shows Mbappe's status and shows that he is a privileged player in the team, even on par with the seniors. At the same time, it also underscores the will of PSG: Mbappe is not going anywhere, he has to stay, play with Neymar and Messi to form an extremely scary attacking trio (at least for now on about) theoretical side).
The leadership of Paris Saint-Germain has also partly talked about Mbappe wanting to leave, but they will be determined to keep him. During the press conference announcing Messi, when asked about Mbappe's future story, president Nasser Al-Khelaifi said: "His future is clear. He wants a competitive squad, we have the most competitive squad in the world. So he has no excuse and nothing to do but stay."
That statement is an affirmation that PSG will be ready to do everything for Mbappe to see them as an ambitious club, the most logical landing for him to conquer titles. With PSG, the story is not about money. They have a rich boss, the King of an entire country, backing them. They have just created a "Dream Team" lineup that seems only in video games. So money is definitely not a reason for Mbappe to put pressure on the leadership.
The answer lies in the ambition, the desire to assert himself and the overwhelming attraction from where Mbappe wants to go. And those are some of the reasons we can explain why he wants to leave PSG.
In the summer of 2017, PSG welcomed both Neymar and Mbappe. At that time, Neymar left Barca after being a star and perhaps he did not feel like standing in Messi's giant shadow any longer. It is understandable that a player has ambition, especially with a talented player like Neymar. Meanwhile, Mbappe joined PSG from Monaco as a promising young talent. Of course at that time Mbappe showed great potential but could not call him a star yet.
In an interview on the PSG homepage at the time, Neymar said that he wanted to help Mbappe develop in the same way that Messi helped him. But after 4 years, it is not difficult to realize that it is not Neymar but Mbappe who is the leader of PSG. While the French player was often tormented by injuries and had a period of anger, wanting to return to Barcelona, ​​Mbappe has developed both level and class rapidly, he continuously broke scoring records, became the top scorer in Ligue 1 for 3 consecutive seasons.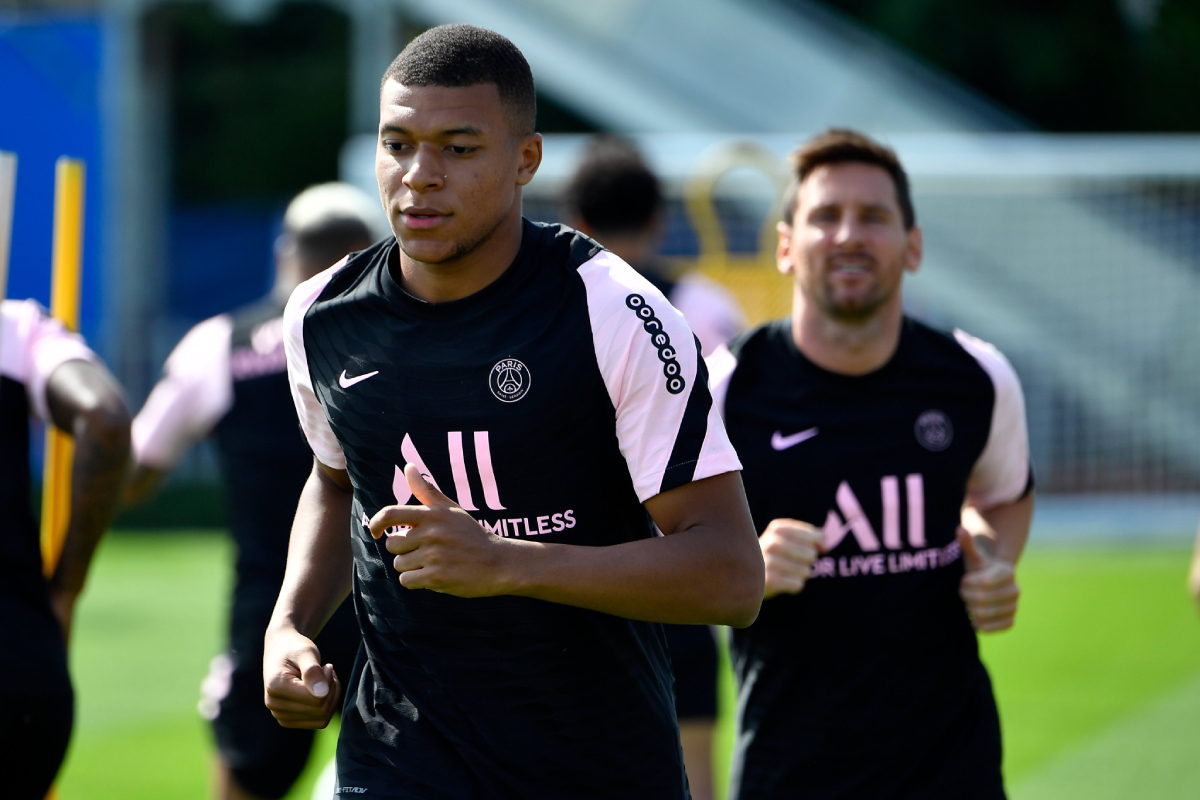 The appearance of Messi makes the public more and more questions about Mbappe's future at PSG. Photo: Paris Saint-Germain
Last January, PSG launched the fourth shirt of the 2019/2020 season. In the promotional image, striker Mauro Icardi sits behind, captain Thiago Silva and vice-captain Marquinhos sit on the right of the frame, Neymar sits on the left. The central position belongs to Mbappe. Of course it's just a promotional photo and shouldn't be too uplifting, but it's actually quite suggestive of an icon.
Three years ago, Nike carried out an advertising campaign in the French market, the promotional image was a picture with the French national flag, on which was a portrait of Mbappe with the slogan: "1998 was a great year for French football. That year, Kylian was born." We all know that in 1998 Les Bleus won the World Cup for the first time, the world famous sportswear company compares Mbappe's appearance to the same importance as that historic event (though it does not mention it. come).
From about the past two seasons, Mbappe and Erling Haaland have been the successors to the great rivalry between Messi and Cristiano Ronaldo in the last decade. Mbappe wants to be number one in the team. In the French team, he is even ready to criticize his senior Olivier Giroud, not to mention the right and wrong here, but we can see how big this player's ego is.
The appearance of Messi at PSG brings joy to Neymar because being side by side with his senior has been the desire of the Brazilian striker for the past few years. With Mbappe, we cannot know, because all judgments are conjecture. But one thing can confirm that when Messi is present, Mbappe is definitely not the center of PSG anymore, at least for the next 2 to 3 seasons like the contract period that the Argentine superstar signed with the team. France ball.
Therefore, there is more reason to believe that Mbappe will want to go to Real Madrid more than ever. Although not really in the best state, the charm and stature of the Spanish Royal team can never be underestimated. For those of Mbappe's generation, Real Madrid has always been an icon, especially when there used to be his idols like Zinedine Zidane or Cristiano Ronaldo. This is a story of stature and class, that class will be created based on historical value, titles, quality of squad as well as financial foundation of the team to maintain stability and success. develop.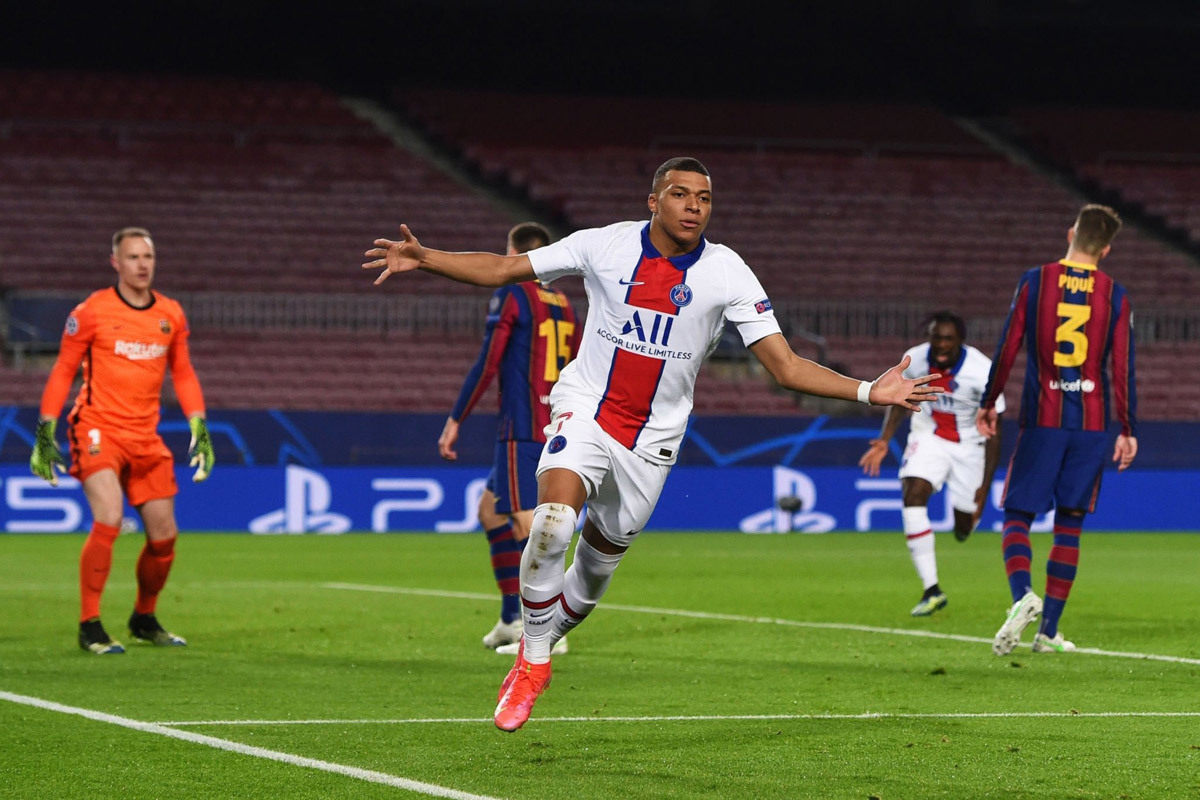 Kylian Mbappe will be the symbol of French and world football. Photo: Getty Images
Of course, letting both Ramos and Raphael Varane leave, further than parting with Ronaldo 3 years ago, makes Los Blancos no longer the quality of the squad as it was during the peak period. Moreover, they are also having a headache with financial problems. However, the situation is not too bad and reputable sources have confirmed that president Florentino Perez is currently "immoving" in the transfer market just to bring in Mbappe or Haaland.
If he comes to the Santiago Bernabeu stadium, Mbappe will be a blockbuster contract, the center of a reconstruction project (even a new version of "Galacticos"), not having to stand behind anyone's shadow. And then, the French striker will have the opportunity to prove his ability and bravery with all that he deserves to be a symbol of the new generation, a person who possesses the ability to "carry the team" in difficulties. instead will still have to listen to gossip like the star of "Ligue 1 village pond".
Meanwhile, Real Madrid also needs a superstar of the new generation as a symbol, which is not only a story about expertise but also brand and commercial values. Although Karim Benzema is an irreplaceable pillar, he is old and certainly not a piece for the picture in the medium to long term future.
Of course, to recruit Mbappe, Real Madrid will need to prepare a large amount of money, including salary and benefits, but it is the ambition and attraction of Los Blancos that attracts the French striker. because if you just need money, PSG can meet you.
Therefore, Mbappe and Real Madrid will be the ideal combination of both.


Source link: https://bongda24h.vn/nhan-vat/khat-vong-cua-mbappe-khat-vong-cua-madrid-389-291654.html