Asia Sport
Fenerbahce players can't find the club logo to kiss after scoring
Friday 20/08/2021 10:28(GMT+7)
The funny situation appeared at the Europa League play-off last night, when Fenerbahce player Muhammed Gumuskaya wanted to kiss the club logo after scoring but couldn't find it.
Gumuskaya scored the only goal of the match as Fenerbahce beat HJK Helsinki in the first leg of the Europa League play-off round. After scoring an impressive masterpiece in the 65th minute, Gumuskaya ran to the audience to celebrate and bent down to kiss the club logo.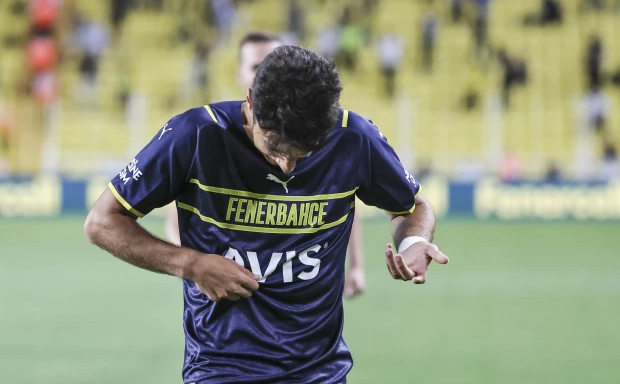 Fenerbahce players wanted to kiss the logo after scoring, but couldn't find it
However, the new shirt of manufacturer Puma does not have the club logo in the traditional position. Gumuskaya searched all over the shirt for the Fenerbahce logo to kiss, but couldn't. In the end, he had to celebrate lightly with his teammates.
According to Puma's new design, the club logo appears in only one position, which is the back of the neck. The front of the chest will be replaced with the club's name, written in large capital letters.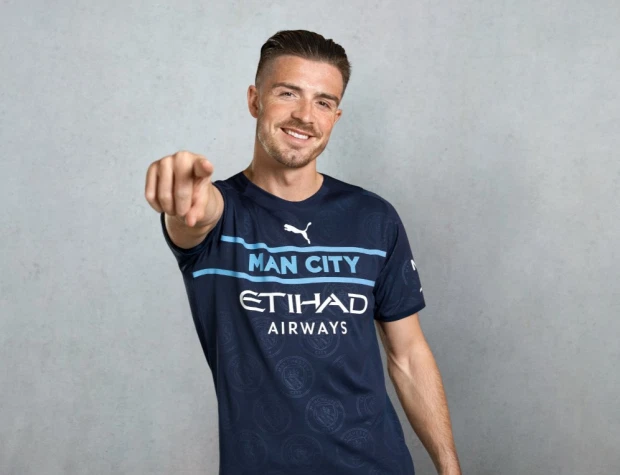 The new shirt looks like a Man City t-shirt
This new design is also applied to Man City's third shirt. Fans of the Manchester team called this the worst design in history. And after witnessing Gumuskaya's incident, Man City players will probably learn from experience in case they want to kiss the club logo after celebrating a goal.
The lack of a club logo on the chest is perhaps the biggest flaw in Puma's new shirt design. However, the CEO of this sportswear company is more likely to want the players to kiss its logo than the club logo. In addition, humorous situations like Gumuskaya's make Puma's shirt more widely known.
Gumuskaya's funny situation:


Source link: https://bongda24h.vn/bong-da-chau-au/cau-thu-fenerbahce-muon-hon-logo-sau-khi-ghi-ban-nhung-tim-khong-thay-184-291878.html