Asia Sport
Drawn by Bilbao, coach Koeman admits Barca misses Messi
Sunday 22/08/2021 06:19(GMT+7)
Coach Koeman admitted Barca is clearly feeling the absence of Messi but hopes things will get better in the near future.
Barcelona experienced the first disappointment of the new season very early. Barca was led by Athletic Bilbao from the beginning of the second half with Inigo Martinez's goal. Depay equalized in the 75th minute but Los Blaugrana could not get the final victory. They even faced problems in the central position in the coming rounds when Pique was injured and Eric Garcia received a red card.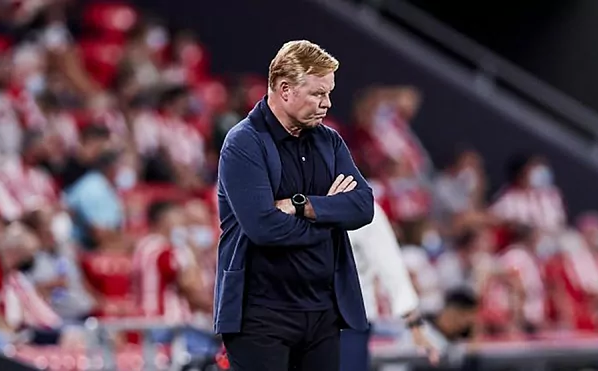 Drawn by Bilbao, coach Koeman admits Barca misses Messi
This was a match where Athletic Bilbao dominated most of the time and had better chances to win. In the post-match press conference, coach Koeman admitted Barca is still adapting to life without Messi, because if there is an Argentinian player, the opponents will be more cautious in their approach to the match against Barca.
"I don't want to talk about the same thing forever, but we are talking about the best player in the world. Our opponents are more scared when Messi is here.
Even with us, if you pass the ball to Messi he usually doesn't lose it. You can feel that Messi is not here. We know that and we can't change it."
Coach Koeman also praised Athletic Bilbao's performance and said Barca did not have a good start in the last match.
"It was a great game because of many factors. We made it difficult for ourselves in the early game. Athletic close a lot and very well. We need to know when to kick the ball short and deploy the ball from the keeper. We weren't calm enough for the first 15 minutes.
I think a draw is a fair result. We had a chance to win but Athletic also played at a very high level. This is a difficult club to play, so I can't help but be pleased with the result."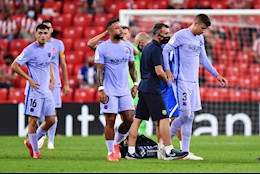 Losing points against Bilbao, Barca also received bad news from Pique
Center-back Gerard Pique had to leave the field due to injury early in the first half against Athletic Bilbao.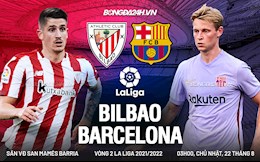 Depay opened an account, Barca still almost lost in the good land of San Mames
The Cataluyna team often has good memories when marching to the Basque country, but in the second round of La Liga 2021/22, they almost have to leave empty-handed if the host…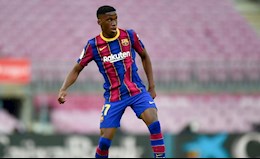 Football news on the evening of August 21: Man City is about to steal Barca's "raw pearls"
Here are the notable general news in the news section on Bongda24h on the evening of August 21, 2021.


Source link: https://bongda24h.vn/la-liga/koeman-barca-nho-messi-558-292055.html