Asia Sport
Dortmund teammates praise Erling Haaland as the best ever
Moving to Borussia Dortmund in early 2020, Erling Haaland immediately adapted and showed incredible form. After 61 appearances for the Ruhr team, the 21-year-old striker has 62 goals.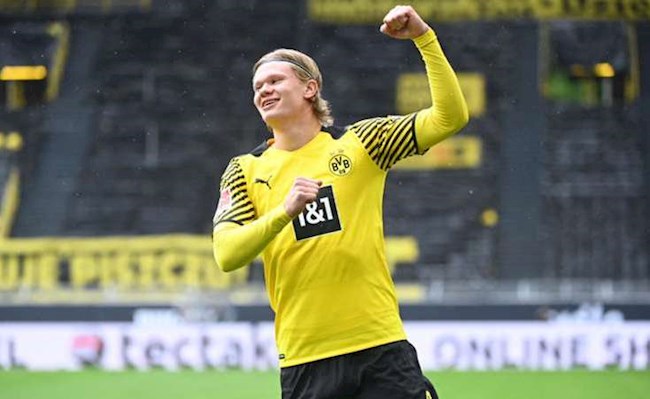 Haaland scores regularly for Dortmund
Most recently, Haaland scored twice against Eintracht Frankfurt, making a great contribution to Dortmund's 5-2 win in the opening round of the Bundesliga. In which, Giovanni Reyna had 1 assist for his Norwegian teammate to score.
Fox Sports quoted Reyna as saying of Haaland after the game: "Haaland just keeps getting better. It seems like every day he is absorbing something new and adding it to his games."
"It is difficult to talk about the maximum limit for Haaland. What he showed was unbelievable, so amazing. He can really reach the level of one of the best ever."
Regarding Dortmund's current squad, Reyna added: "The team chemistry is at a high level right now, probably the highest since I arrived at Dortmund."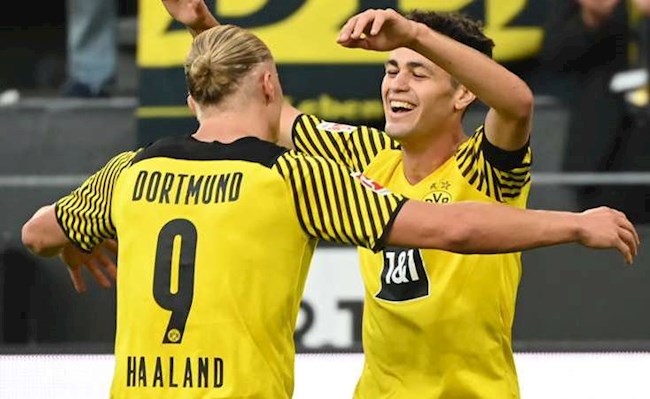 Reyna praises teammate Haaland
Haaland started to emerge in Red Bull Salzburg with 29 goals in just 27 games in all competitions. Dortmund quickly brought the Norwegian player in early 2020 for 20 million euros. At the German club, Haaland continues to reach new heights
This summer, Haaland has received countless offers from the leading European giants. But Dortmund made it clear that they did not want to sell the 21-year-old star to maintain strength in the squad after releasing Jadon Sancho to Man United for £73m.
Dortmund director Hans-Joachim Watzke told reporters: "Definitely Erling Haaland will stay at Dortmund. I say this every day but no one seems to be listening as every week something new is added."
In the second round of the Bundesliga, Dortmund will be the guest of Freiburg, who drew 0-0 at Arminia Bielefeld in the opening round. A few days earlier, Haaland and his teammates will welcome Bayern Munich to Signal Iduna Park in the framework of the German Super Cup.


Source link: https://bongda24h.vn/bong-da-duc/reyna-haaland-co-the-la-mot-trong-nhung-nguoi-gioi-nhat-193-291555.html