Asia Sport
Comments, bets, predictions Brest vs PSG (3rd round of Ligue 1)
(Country) – The most accurate assessment, score prediction and prediction of the match between Brest vs PSG in the third round of the French national championship taking place at 02:00 on August 21 (Vietnam time).
The match between Brest and PSG in the third round of the French national championship will take place at 02:00 on August 21 (Vietnam time) at the Stade Francis-Le Blé stadium, France.
Comments Brest vs PSG, 2:00 on August 21
Stade Brestois is still unbeaten after the first two rounds of Ligue 1 when they successfully held Lyon 1-1 in the first round and in the second round, they continued to get this result against Rennes. This is a huge achievement for a small team like Brest. However, maintaining their unbeaten streak in the next round will be extremely difficult when Brest's opponent in this round is the defending runner-up Paris Saint-Germain.
On the PSG side, this team got 6 points after 2 matches against Troyes and Strasbourg. On the trip to Brest to come here, their two superstars, Neymar and Messi, are likely still unable to play due to insufficient fitness.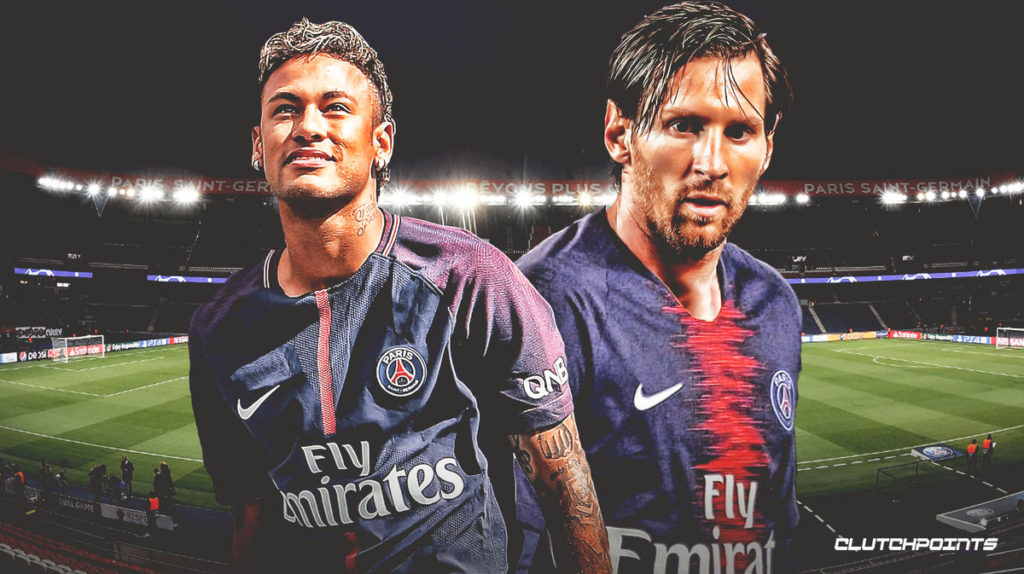 However, after the last 2 matches, PSG have shown that their attack options are still very rich when they still have many dangerous detonators in the squad such as Mauro Icardi, Pablo Sarabia, Julian Draxler and especially Kylian Mbappe. The 22-year-old star, although not yet scoring, also had 2 passes to clear the table for his teammates to score.
Bet on Brest vs PSG, 2:00am on August 21
In this match, PSG is a much higher rated club than Brest, so it is not surprising that the Asian handicap offered by the bookie for this match is (-1.75) for PSG. With this rate, PSG need to win by 2 goals to win the bet. This is entirely possible when their attack is playing very explosively with 6 goals after 2 matches.
Predict Brest vs PSG, 2:00 am on 21/8
Brest 0-3 PSG
Information about the force of Brest vs PSG, 02:00 on August 21
Brest: Cibois, Belkebla, Hérelle, Lasne injuries.
PSG: Gueye, Letellier, Dagba, Ramos, Bernat are injured.
Expected line-up of Brest vs PSG, 2:00 a.m. on August 21
Brest (4-2-3-1): Bizot, Pierre-Gabriel – Chardonnet – Brassier – Uronen, M'bock – Magnetti, Honorat – Faivre – Cardona, Mounie
PSG (4-3-3): Navas; Hakimi – Marquinhos – Kimpembe – Diallo; Wijnaldum – Herrera – Veratti; Neymar – Mbappe – Icardi.
Performance of the last 5 matches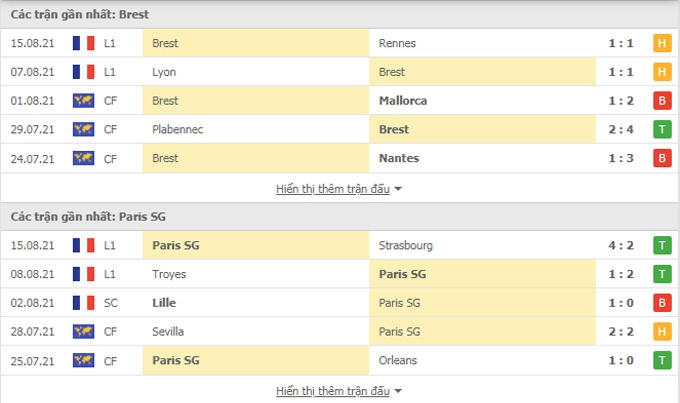 Confrontation history last 5 matches

Hoang Son


Source link: https://toquoc.vn/nhan-dinh-soi-keo-du-doan-brest-vs-psg-vong-3-ligue-1-402021208192834106.htm