Asia Sport
Coach Solskjaer advised Sancho to study Cristiano Ronaldo
Sunday 22/08/2021 17:09(GMT+7)
Coach Solskjaer advised Jadon Sancho to study Cristiano Ronaldo because he is likely to be the victim of boos in the near future.
Coach Solskjaer admitted he was shocked to see Sancho provoked by Leeds fans last weekend. A video on social media also shows Man City fans singing "Sancho and Rashford let the country down" even though the match against Tottenham had nothing to do with Man United.
Solskjaer once witnessed David Beckham return from the 1998 World Cup as a criminal, but Sir Alex Ferguson helped MU's number 7 rise to become the golden boy of England. And Solskjaer has also seen Ronaldo rise strongly after being booed after the 2006 World Cup.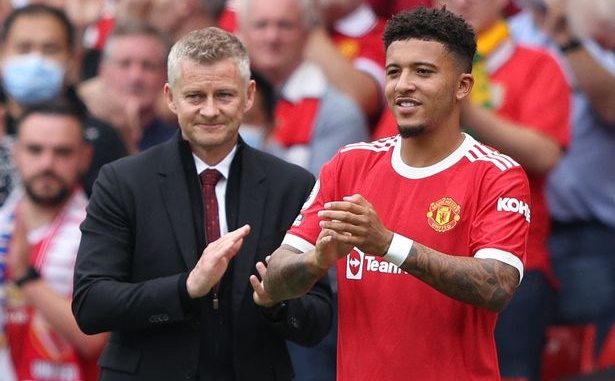 Coach Solskjaer advised Sancho to study Cristiano Ronaldo
And recently, Solskjaer advised Sancho to study these examples: "I don't expect the same thing to happen too much away from home. Hopefully the majority of fans show more respect and support for their country's team. We deal with it no problem.
Sancho and Rashford are both brave players, so that shouldn't be a problem. As a club we know you have to be strong sometimes and the way Sir Alex Ferguson dealt with Beckham's situation was right.
We'll protect them, I'll protect them and that's certainly not the point. You see the fans of other teams, they show their support to the brave players who have stepped up for their country.
I think Theodore Roosevelt's "Man In The Arena" speech before is right for the current situation. With Cristiano and Beck, it's not about what they're doing wrong, it's about people being afraid of them. Beck deals with it his own way: I'll show you what I'm capable of and how good I am. That is the quality of a Man United player. And you get through the tough times, but you still know you have teammates by your side."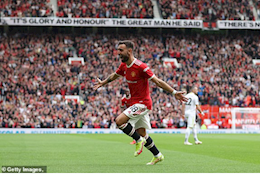 Bruno Fernandes is about to extend his contract with MU
According to reputable journalist Fabrizio Romano, midfielder Bruno Fernandes has begun the process of negotiating a contract extension with MU.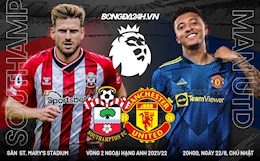 The focus of Southampton vs MU (20:00 on August 22): 2nd victory for the Red Devils
Southampton vs MU at 20:00 on August 22 (Round 2 of Premier League 2021/22): Football commentary, expert opinion, result prediction, professional analysis, information…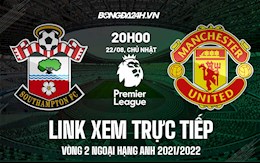 Where is the link to watch Southampton vs MU live in the second round of the Premier League 2021?
Where is the link to watch Southampton vs MU football live at 8pm today 22/8 round 2 of the Premier League 2021/2022, online the score of Southampton vs Manchester…


Source link: https://bongda24h.vn/ngoai-hang-anh/hlv-solskjaer-khuyen-sancho-hoc-tap-cristiano-ronaldo-557-292124.html