Asia Sport
"Better lose while playing good football than playing negative"
As for Andrea Pirlo, he is enjoying "a really great summer", but not only because of the holiday he is spending with his family, but also as a citizen of Italy.
The Italians who won the Eurovision Song Contest and the Euro 2020 championship, then the men's 100m race, and a series of other medals at the Olympics held in Tokyo created the days when people in the country the shape of a boot will never be forgotten.
Pirlo's admiration for the head coach who led Italy to conquer Euro 2020, Roberto Mancini, was clearly shown by him when he mentioned this leader. "Mancini has done a fantastic job. His Italy has a clear identity and plays like a club. They know what they need to do from the beginning," the former Italian player smiled and commented.
The style Italy showcased this summer is also Pirlo's vision of football, with Mancini having built his team around the superior passing and control of Jorginho and MarcoVerratti, the That field conductor grew up with the main role model "Il Maestro"
Observing how the finals turned in favor of the Azzurri after Luke Shaw's early goal, Pirlo commented on England's lack of a midfielder like himself.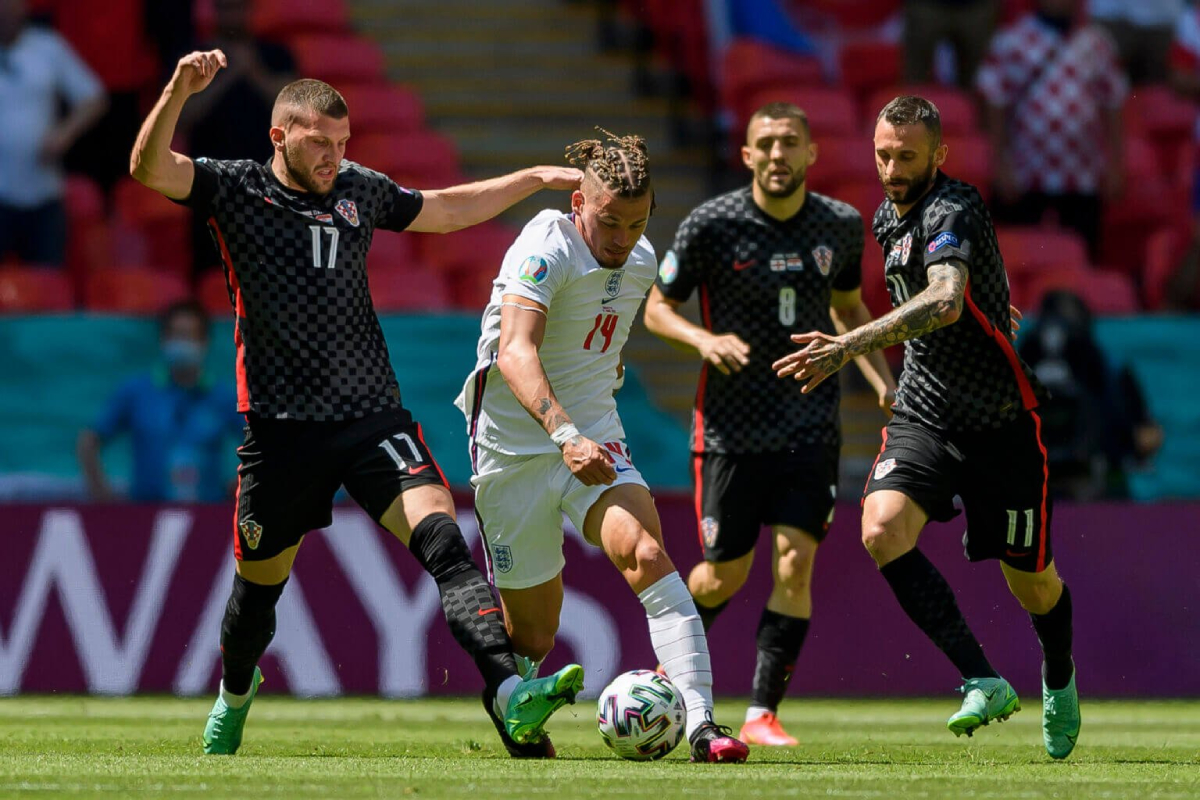 Kalvin Phillips is known as the "Pirlo of Yorkshire". Photo: Getty Images
"Yes. In England, there has never been a player like that. Although over the years many outstanding midfielders possessing different skill sets have emerged. There's a guy in Leeds who's a bit like a regista…" He was referring to Kalvin Phillips, who has been dubbed the "Pirlo of Yorkshire". "But we are a little bit different. He doesn't have the same traits as me. In return, they are always full of shuttle midfielders like Frank Lampard."
The Italian team also resorted to old traditional "weapons" when needed at the Euros, and Pirlo's former team-mate, Giorgio Chiellini, exemplifies this most. However, the modernity in their approach to the game is still very clear.
"Football hasn't changed. You still have to defend your goal and find a way to score. That will never change," Pirlo commented. "But the way you play does; the 'interpretation' of the games, the way the players move, those are the things that have changed. Today, you need players who are quick, have superb technique at high speed, excel in 1-on-1 situations. In the past, this was a bit different. Every year, there is always the possibility that something will happen that has such a big impact that it changes people's perception of how football is played."
A new generation of coaches, who were very young or in their teens when Arrigo Sacchi's AC Milan climbed to the top of the world in the 1980s, then were about to retire when Pep Guardiola changed the game at Barcelona in a decade. century ago, now updating and redefining the football played in Serie A.
At one time, Italian leaders drew inspiration from the last Serie A team to win the European Championship – as was the case in the 1960s – but the tactical system of Inter Milan's troops won the treble in the Champions League. season 2009/2010 has never become a mainstream school/philosophy. From that moment, Pep Guardiola's principles have spread further and penetrated the footballing world much more deeply. Napoli embodies the freedom and freedom of play under Maurizio Sarri, the bold pressing style that Eusebio Di Francesco's AS Roma showed on their journey to the semi-finals of the Champions League 2017/2018, and the team Roberto De Zerbi's polished Sassuolo army is the most typical example.
Last season, Serie A was the tournament that recorded the highest number of goals per game (3.05) in the top 5 European leagues. Crotone played a big part in that, conceding 92 goals in 38 games they played in the top tier of Italian football. Brave for some, stupid for others, their audacity in play ultimately yielded no 'reward' at all, but bravery had a positive effect. for Spezia. they pressed with extreme intensity against Serie A 2020/2021 runners-up AC Milan and won 2-0 under the guidance of Vincenzo Italiano, who has now moved to Fiorentina.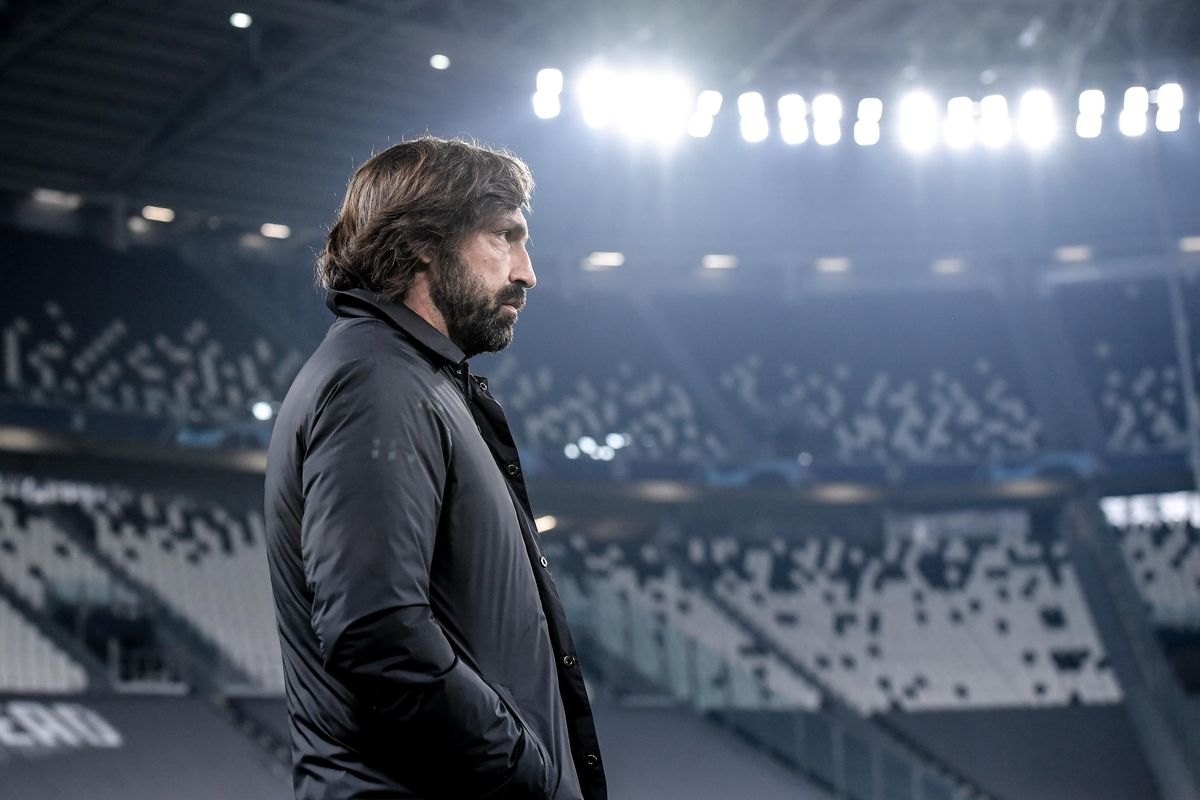 Andrea Pirlo gives himself 6 points on a 10-point scale about his time in charge of Juventus. Photo: Getty Images
"The football village is having a series of young leaders with the ambition to make a difference appear," explained Pirlo. "For me, football is moving in that direction. Guardiola has shown this over the years. If you don't control the game, it's hard to believe that you will win. Of course, there may be times when you have 90% possession and lose the game because of your opponent's only shot on target. But I'd rather lose that way than spend the whole game defending my box and looking for opportunities to score from counter-attacks."
Nothing Pirlo has experienced in his first season as head coach of a team has shaken his faith, and even his hindsight. has withdrawn, he will not rewrite a word of the thesis he has drafted to get his coaching degree.
"I wouldn't change it just because of some bad results," Pirlo insists. "That is still the way I think about football – develop the ball from the back, try to control the ball well, and recover the ball as quickly as possible. Much of the success or failure depends on the players you have on the team and what they allow you to do. The players are much more important than the coaches. It is the coach who needs to learn to adapt."
Last season, Juventus lost the Scudetto race for the first time since 2011, but more broadly, across Europe's top 5 leagues, apart from Bayern Munich, no team has defended the title. championship, and burnout from a schedule negatively impacted by the COVID-19 pandemic has largely contributed to that.
Pirlo was suddenly promoted to "captain" of the Juventus first team within a week of being appointed coach of this club's U21 team. The lack of a proper pre-season and a year of playing in the harsh conditions created by COVID-19 presented him with a unique challenge.
"I have learned a lot of things," the former Italian player affirmed. "It was my first experience as a head coach, but what I had to go through was extremely stressful, because we had to start the new season after only one friendly. Everything happened very quickly. We had to play with intensity every three days, with no fans, not enough time to rest, not being able to practice and prepare for the next match. In that context, it's hard to try something new. Resuscitation is more important."
However, Pirlo also managed to realize a pioneering system as Juventus defended with a 4-4-2 formation and attacked with a 3-2-5.
The Bianconeri's "hidden stats" in Serie A under Pirlo have been very good, with Statsbomb noting them in the 90th percentile (above 90% of teams in the same group) in xG stats and a shot The shot was fired after winning the ball from a high pressing situation. In addition, no team in Serie A has better statistics than Pirlo's Juventus in "expected goals" per 90 minutes.
Photo: StatsBomb
However, it is a pity that Juventus has not found stability and consistency. They beat Barcelona 3-0 at Camp Nou, ending Milan's 27-match unbeaten streak in Serie A, beating Inter and Atalanta on their quest to win the Coppa Italia. However, they lost at home to Benevento, and dropped many points because of expensive mistakes and distraction.
Pirlo's army also lacks pieces like Paulo Dybala in attack (injury problems have kept him only 14 starts in Serie A), a backup striker, a top regista and a defender. high quality fruit – this is where Gianluca Frabotta has filled in Alex Sandro's absence due to injury and disease.
The problem-solving ability that Pirlo once performed so brilliantly as a player has been demonstrated as head coach through the "reincarnation" of Danilo and the discovery of Weston McKennie's talent.
"He's still very young and can develop a lot more," Pirlo commented about the young American star. "In my opinion, he is a midfielder who can play as a No. 8 in a three-man midfield, either left or right. He tends to like entering the box and scoring, but is also very good at winning the ball back. His optimal role in a three-man midfield is one of two players on either side of the regista. Last season, we used a different system, so he had to adapt."
In the end, Juventus won 2 titles, qualified for the Champions League in the final round, Cristiano Ronaldo became "capocannoniere" (top scorer) for the third time, Chiellini, Leonardo Bonucci, Federico Bernardeschi and Federico Chiesa enjoyed the glory at Euro 2020. In April, Pirlo gave himself a "six" out of 10 in the 2020/2021 season. After leading Juventus to win the Coppa Italia, he deserved more respect, but that was not enough for the former Italian player to keep his seat, and Juventus decided to reunite with Massimiliano Allegri.
"It was a year where I personally grew a lot thanks to my experiences," Pirlo said.
The horizon in the notion that the former midfielder has won the Champions League twice and enjoyed the glory of the World Cup once is very wide, and with that in mind, Pirlo will not limit himself to only Italy. "I am ready to go abroad," he said. "I spent three years in the US, so I won't have any problems with English and I can speak French too. I feel like I can go anywhere."
While waiting for a new opportunity, Il Maestro will continue to study and learn to improve his ability and best prepare for his next job. "I'm studying a lot of different leaders," he shared. "You can learn from anyone. I'm watching games and training sessions over the internet. When commuting becomes easier now, I will go see them in person. I ran into Mauricio Pochettino while on vacation in Ibiza and he told me to stop by in Paris when it was convenient. If possible, I would also like to go to Manchester to see Guardiola."
Currently, Pirlo is "exploring the market", just like how he used to play when he took on the role of regista, waiting for the right opportunity to launch the first-class attacking passes. "I am ready to embark on a new adventure," he asserts.


Source link: https://bongda24h.vn/nhan-vat/andrea-pirlo-tha-thua-khi-choi-bong-dep-con-hon-la-da-tieu-cuc-389-291973.html