Asia Sport
Antoine Griezmann aims to play more games for Barca
Thursday 19/08/2021 10:05(GMT+7)
Antoine Griezmann says he is aiming to play many more games for Barcelona after hitting the 100-game mark at the weekend.
Antoine Griezmann started for Barcelona when they welcomed Real Sociedad to home in the first round of La Liga. It was the French striker's 100th appearance in a Blaugrana shirt after joining from Atletico Madrid in 2019. Together they won 4-2 with Griezmann playing the full 90 minutes.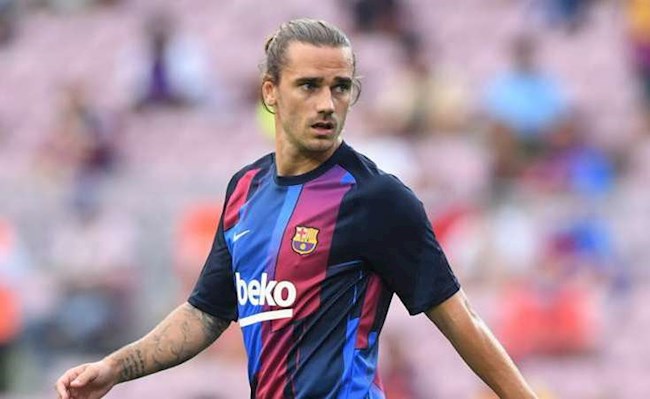 Griezmann has made 100 appearances for Barca
In recent months, there have been rumors that Griezmann may leave Barca. But the French star said he hopes to stay at the Camp Nou for a long time. Griezmann shared on Barca's official website about the number of 100 appearances:
"I am proud and happy to have achieved this milestone. I hope I can play 100 more games and continue to give everything to make history with Barcelona. I want to continue to contribute to the team both on and off the pitch, in attack and defence, having fun here."
Griezmann's 100 games for Barca include 78 in La Liga, 16 in the Champions League, 9 in the Copa del Rey and 3 in the Spanish Super Cup. There, the French player had 35 goals.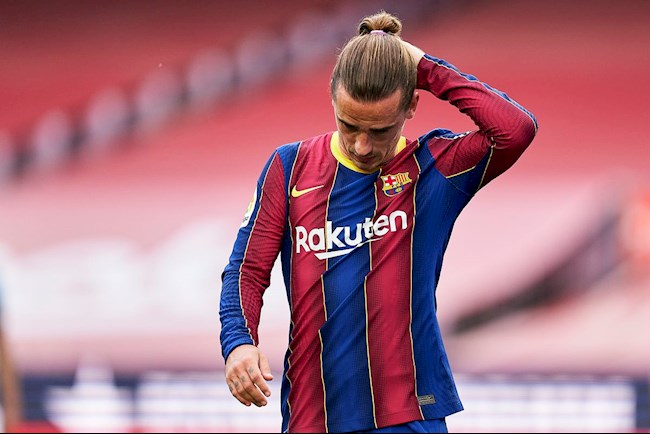 The 30-year-old wants to play more games for Barca
Griezmann needs 14 more goals to equal Thierry Henry, Barca's all-time leading French player (49). Nearly 2 weeks ago, after the news of Lionel Messi leaving the Camp Nou, pressure was put on Griezmann.
Some Barca fans stopped Griezmann's car and yelled. They believe that because people who receive high salaries like the 30-year-old striker have led to an imbalance in the salary fund and Blaugrana was forced to let Messi go.
To solve the situation, Barca tried to convince the pillars to reduce wages. At the same time, they plan to push away some members who receive high salaries but do not make commensurate contributions such as Samuel Umtiti or Miralem Pjanic.


Source link: https://bongda24h.vn/tay-ban-nha/griezmann-dat-muc-tieu-100-tran-nua-voi-barcelona-180-291792.html